Vineyards and wineries aren't typically associated with Oklahoma, but you might be surprised to discover that the grape and wine industry does exist in our state. A quick click on our website and you will learn that Oklahoma is home to 45 vineyards and wineries and that number is growing! I had the opportunity to learn about the winemaking process at one of these local treasures, Yippee Ay-O-K, located right in the middle of Clinton. The owners, Chris and Donna Gillen, established Yippee-Ay-O-K in 2010. These native New Mexicans have called Oklahoma their home since 1977. They take in Oklahoma-grown grapes and make red, rosé and white wine – sweet, semi-sweet and dry – using equipment located at the back of their winery.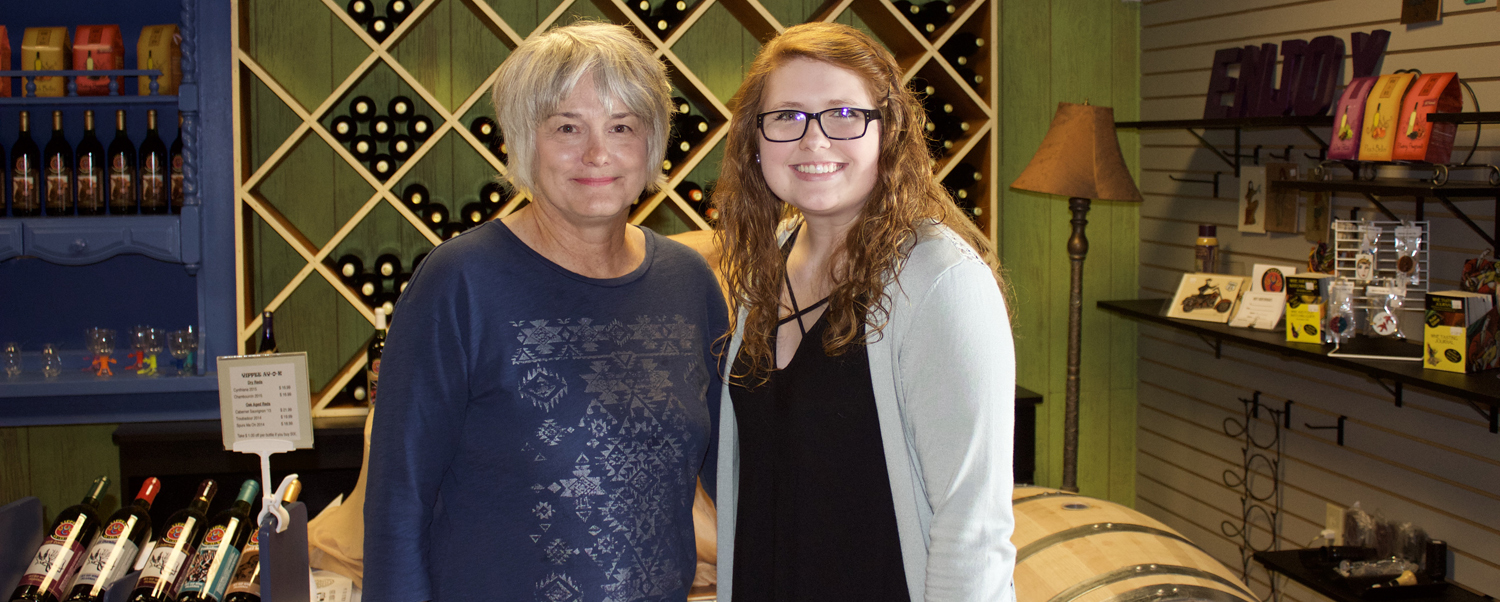 The day I visited the winery, Chris and Donna were processing red grapes that will eventually turn into different types of red wine. After weighing their grapes at the co-op, the producers bring them to the facility in big bins that can each hold 1,000 pounds of grapes.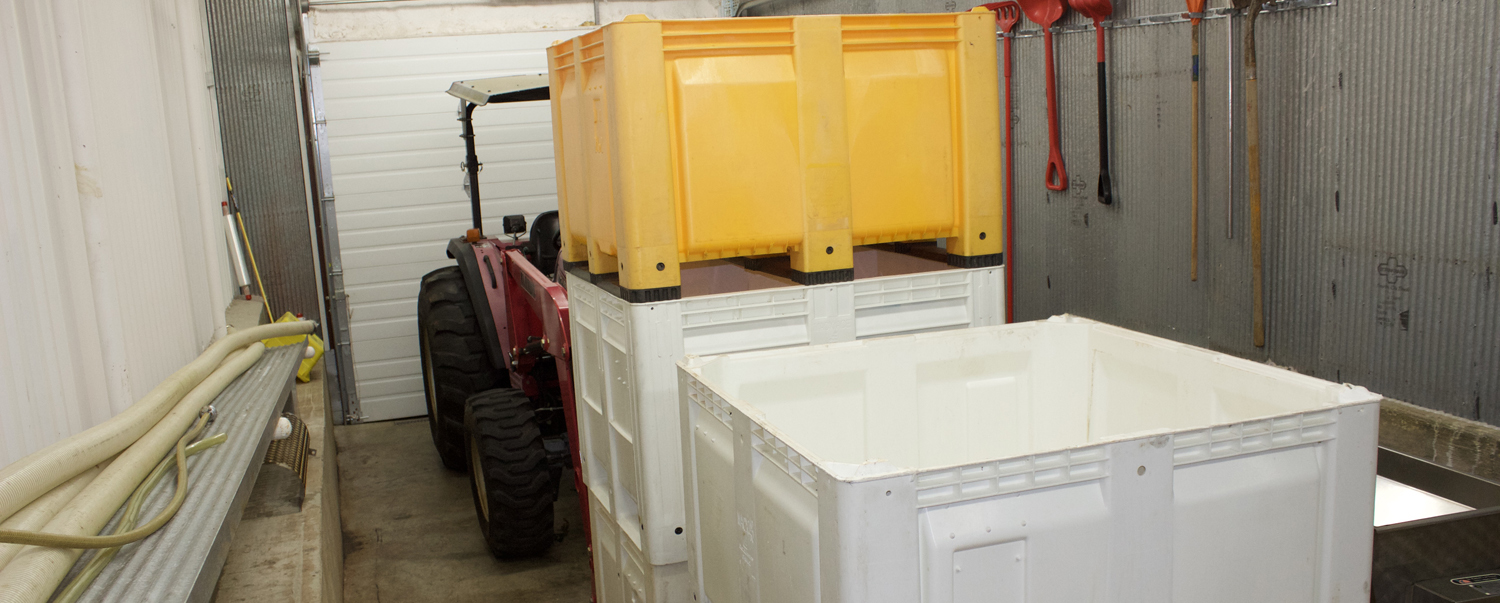 The grapes first go through a machine that separates the stems from the grapes. Next, they are put into large tanks where the fermentation process begins. The skin and seed rise to the top and have to be pressed down into the liquid. This is because the vibrant color of red wine comes from the skin.

Next, the liquid is removed from the tank via a tube powered by an air compressor. The remaining skin, seeds and yeast have now accumulated at the bottom of the tank and must be cleaned out. The liquid goes through a bladder press that forces all the juice out of the remaining grape skins. Last, the liquid is pumped back into a large tank where it remains for up to two years! Some of the liquid is put into barrels to pull out different flavors.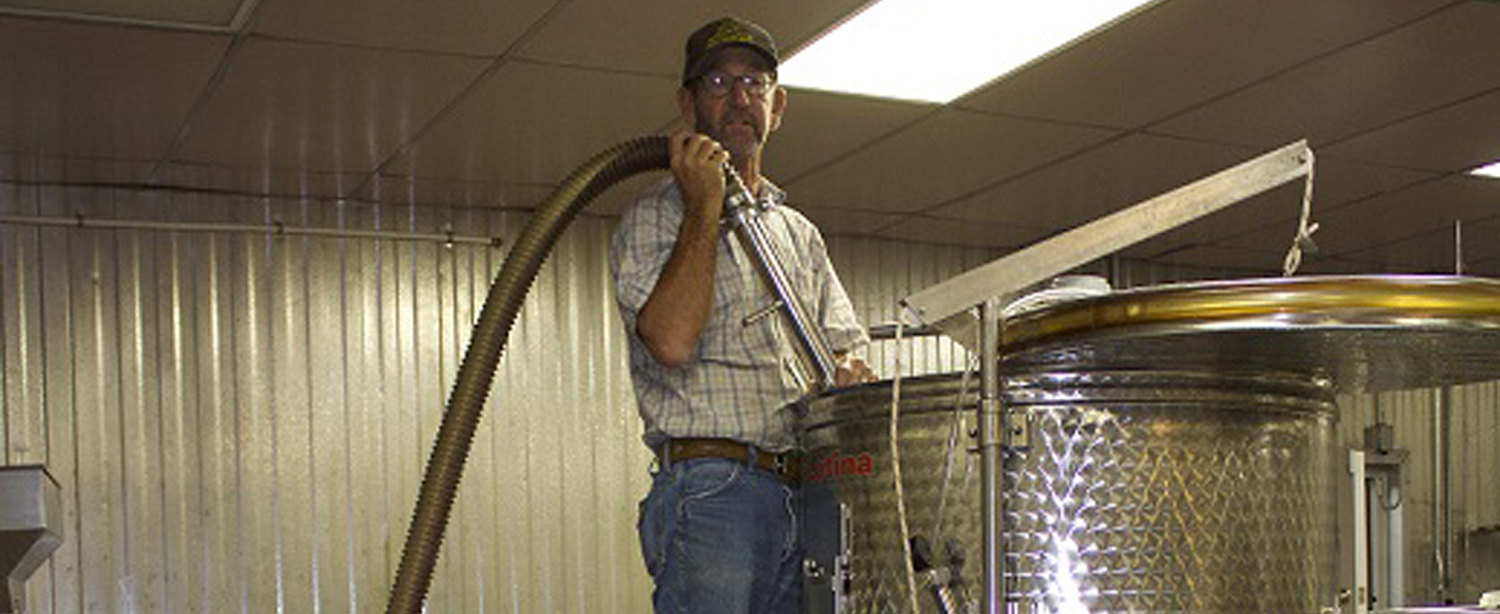 Yippee Ay-O-K currently has 4,500 gallons of unbottled, stored (almost) wine. Some of this is from 2015, some from 2016, and soon they will have the 2017 process complete. Wine from 2015 grapes will be ready this winter. The Gillens stay busy making wine and traveling to festivals to promote and sell their products. This year, they took in more grapes than ever before. Donna said they don't worry about the number of tons they are taking, they just prepare for as much as possible and continue taking in as many loads of grape as they can. Luckily, they have never had to turn any grapes away. Sneak peak: Yippee Ay-O-K will soon call Medicine Park its home as the Gillens are moving their home and operation there within the next year! Plan your visit now using the Oklahoma Wine Trails Map!