A shortage of snow and reindeer is frown-worthy to some but it should not deter you from getting into the Christmas spirit! As a matter of fact, there are more than twenty Agritourism venues in the state that have prepared an alternative for you and your family, just in case that trek to the actual North Pole doesn't fit into the schedule this year. Choose and cut Christmas tree farms make up the majority of Oklahoma Agritourism's December attractions, which is exactly where I ended up last weekend with some more of my favorite people.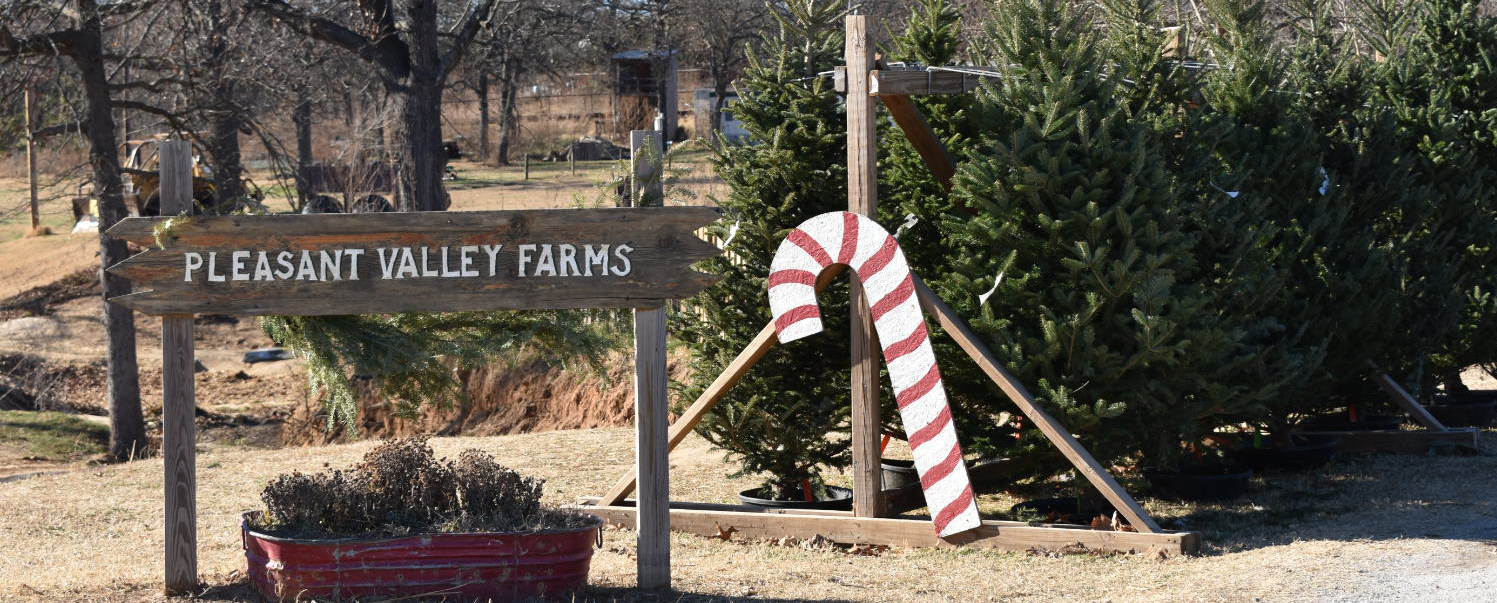 We checked in to the Christmas shop and received our instructions. No surprise here, the boys were delighted at the prospect of interacting with a potentially dangerous object. I was thankful they were willing to share the responsibility of carrying the saw ... tug-of-war with a hand saw could get messy.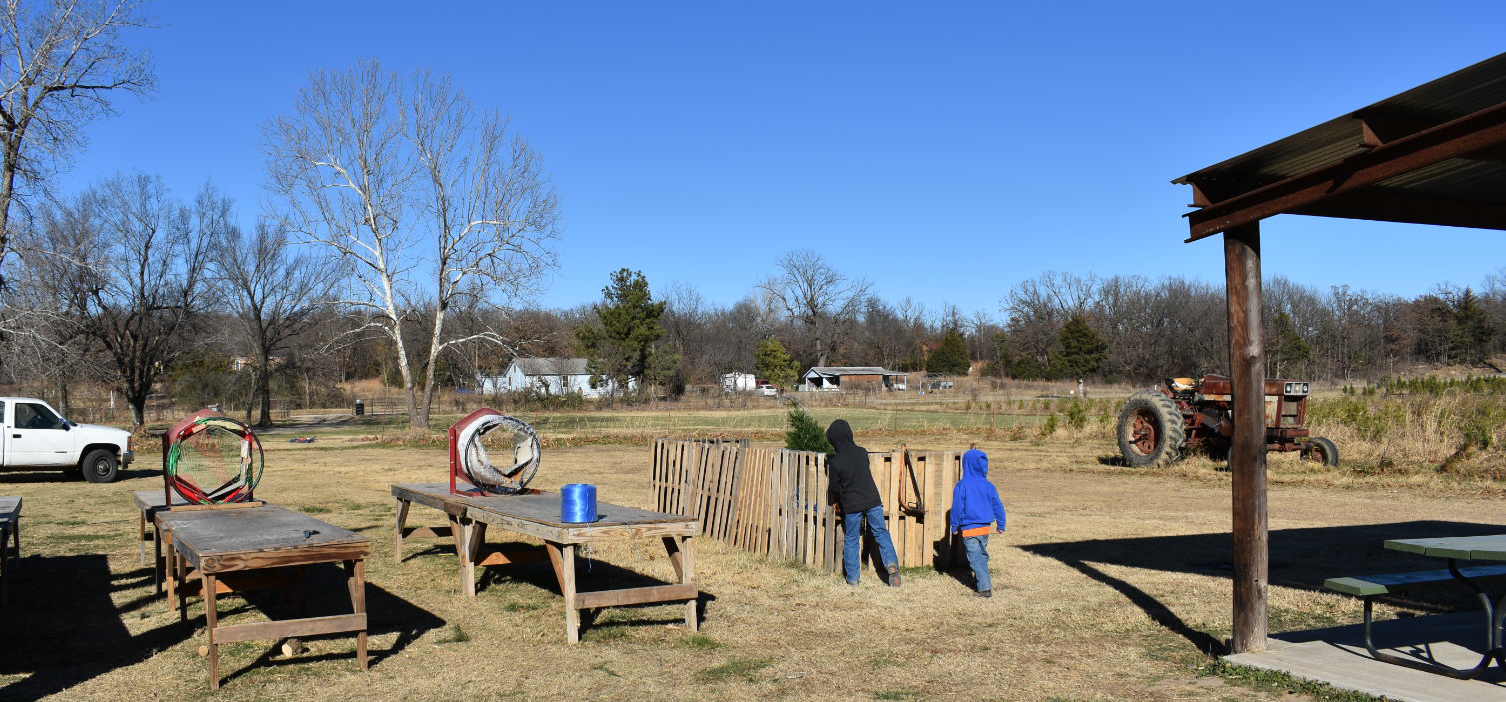 Now, there are many advantages to obtaining your Christmas tree from a choose and cut farm instead of a bargain store lot. First, the tree is fresh. You don't have to worry about how long it's been on a truck or how much water it has had since it was cut. Second, supporting your local economy and the farmer that grew the tree should make you feel good. But, in my opinion, the best thing about choosing and cutting your own tree, is that you get to spend time on the farm, in the open air, with family and friends, while taking your time finding the perfect tree for your home. As soon as we were equipped with a saw, we made our way to the field of Virginia Pines and the hunt was on.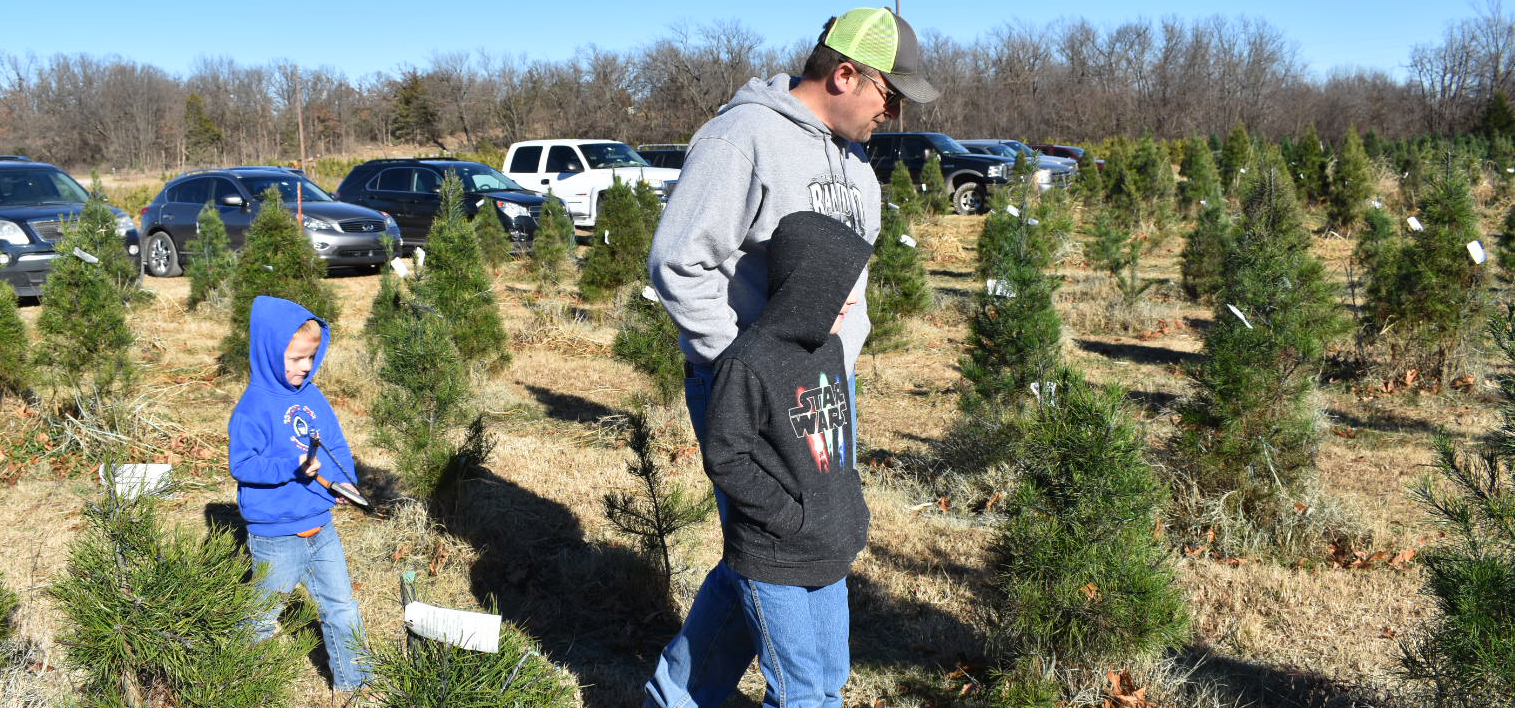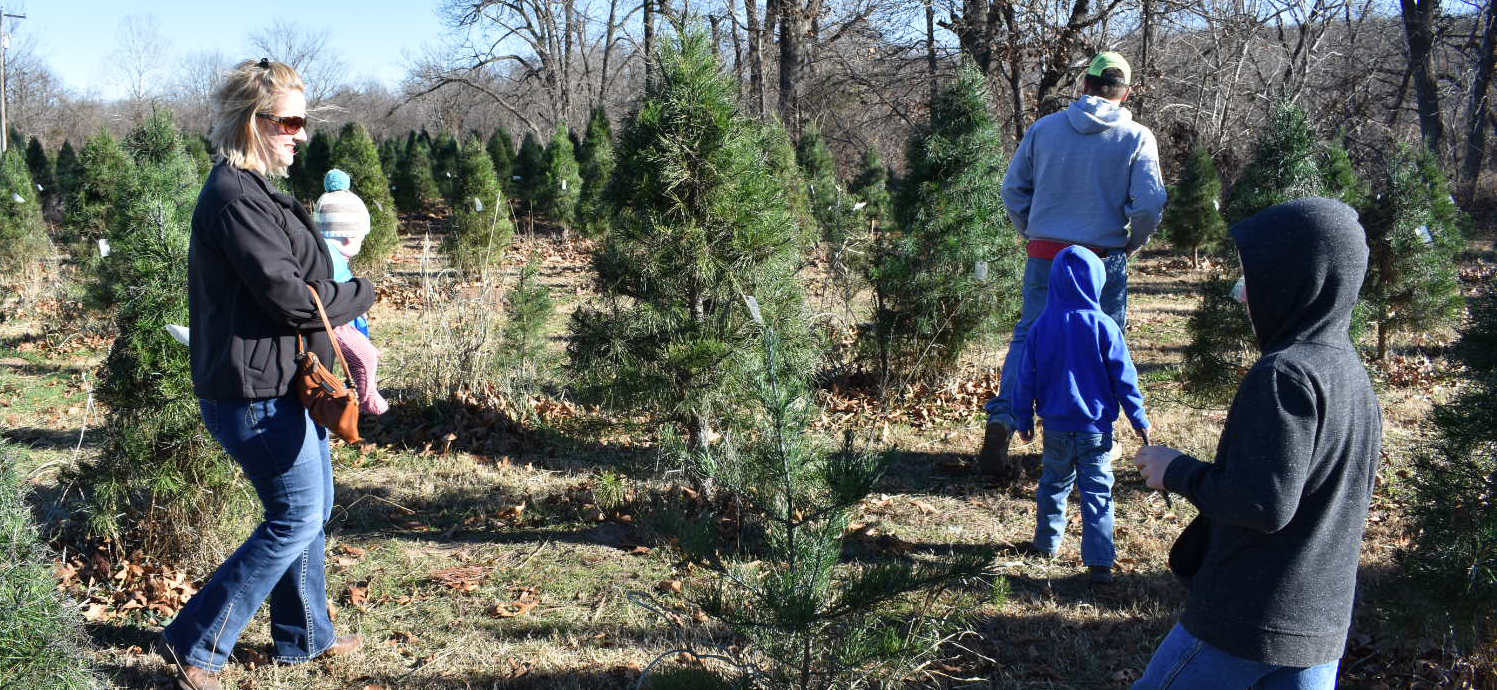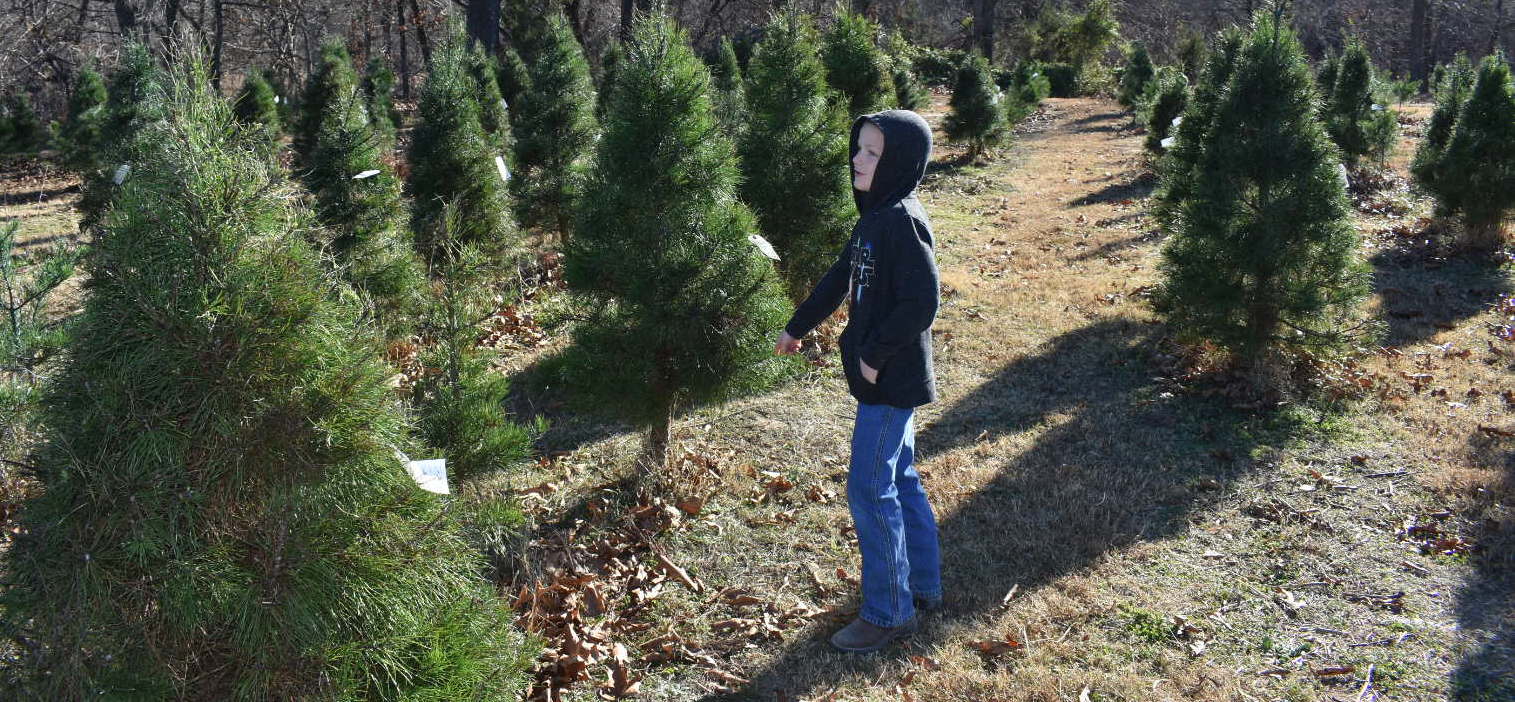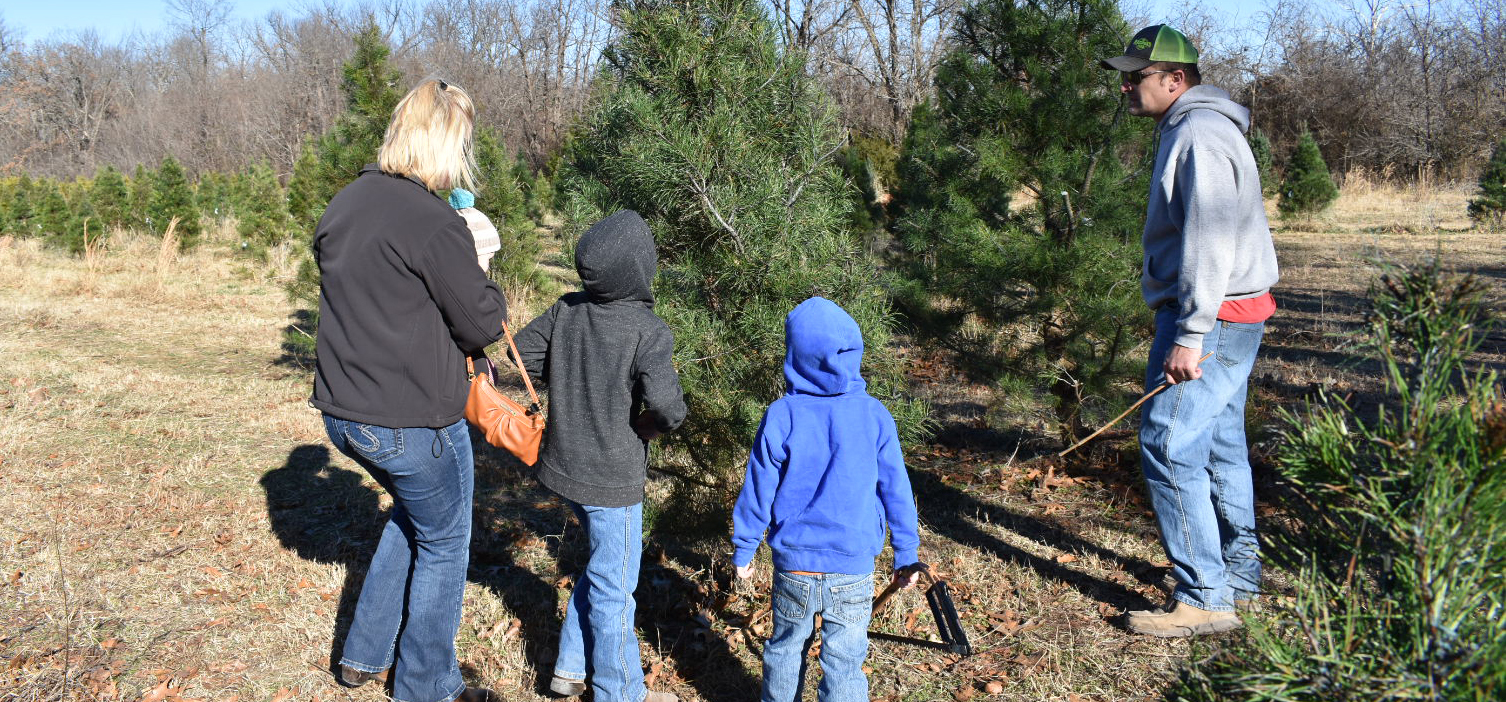 With all the decision making done, it was time to harvest the tree and prepare it for the ride home.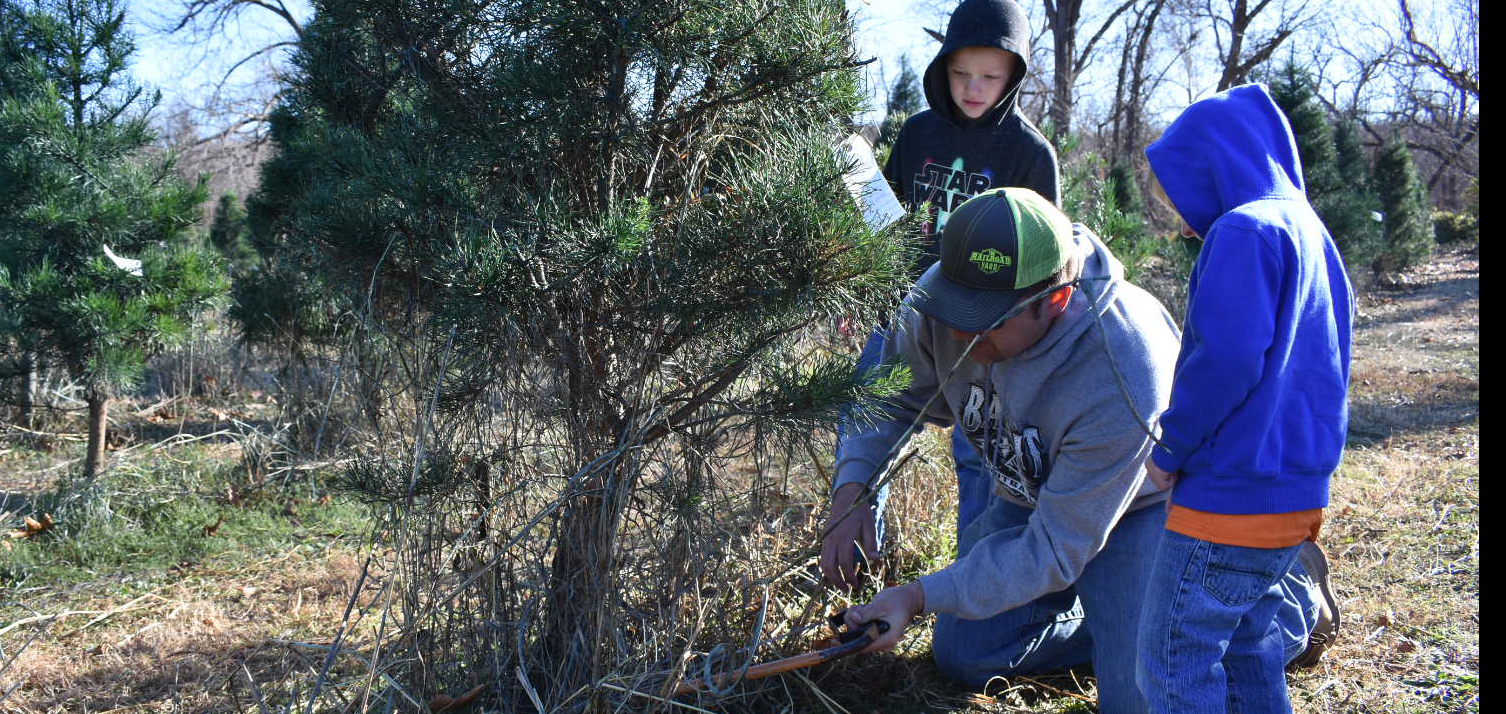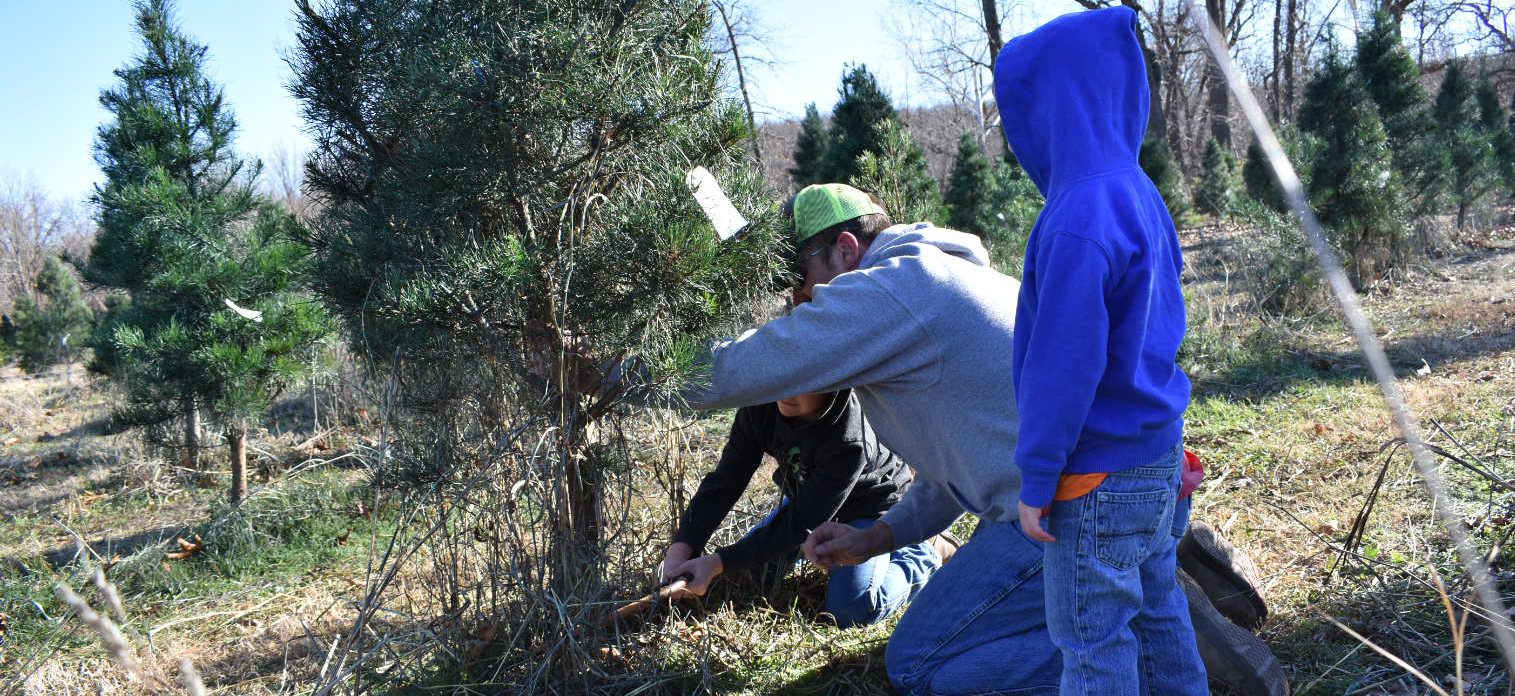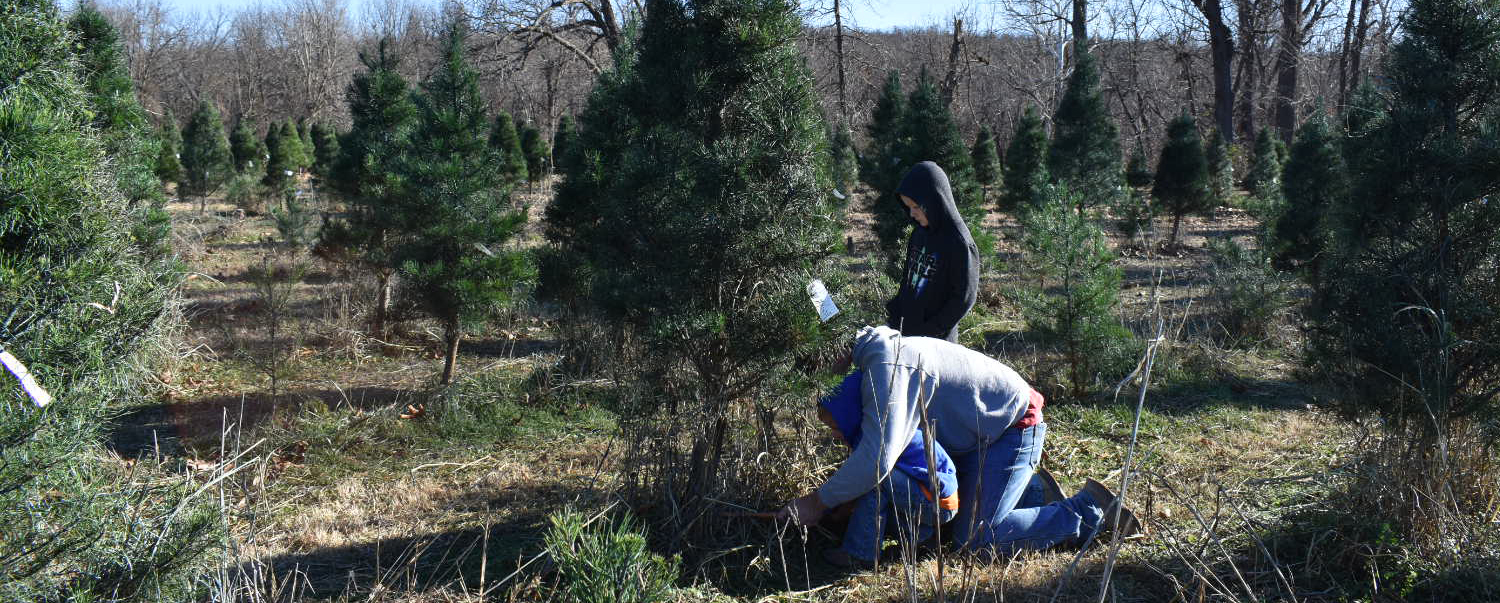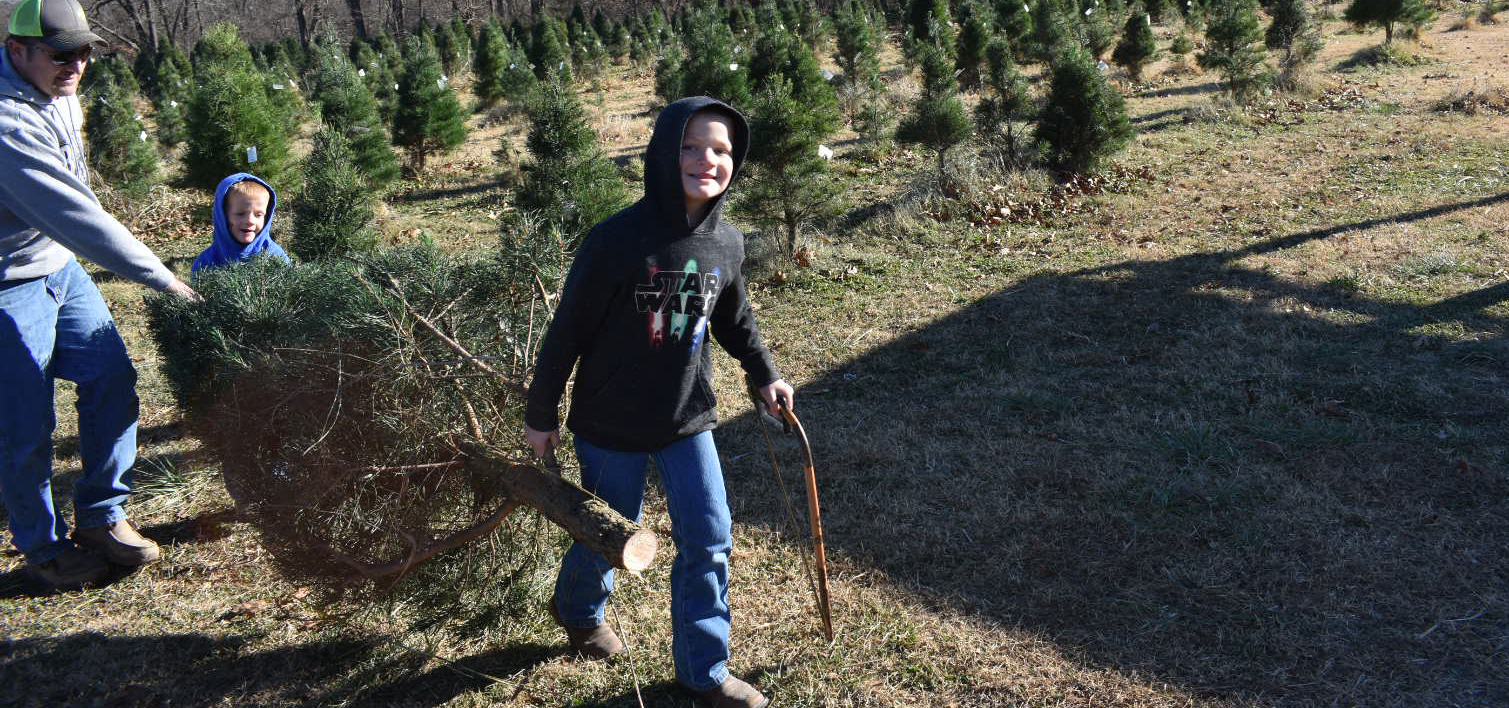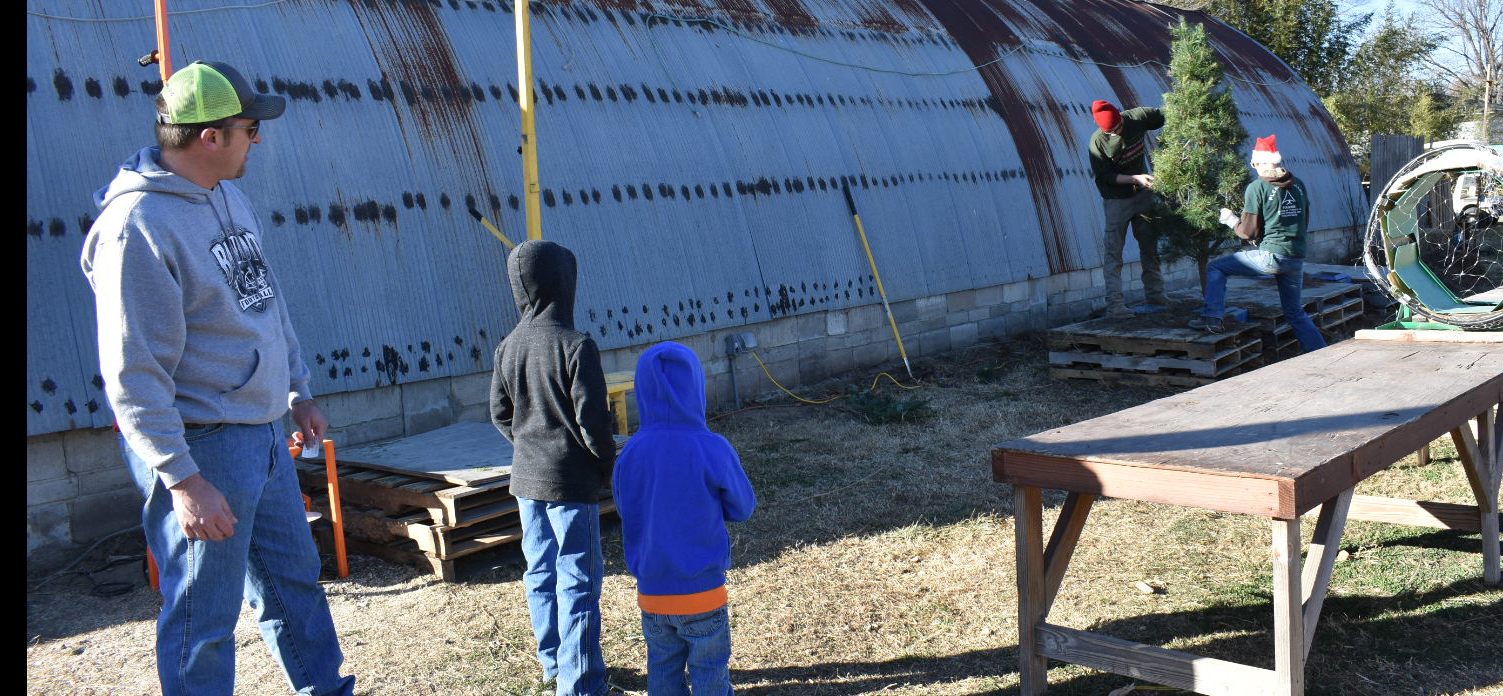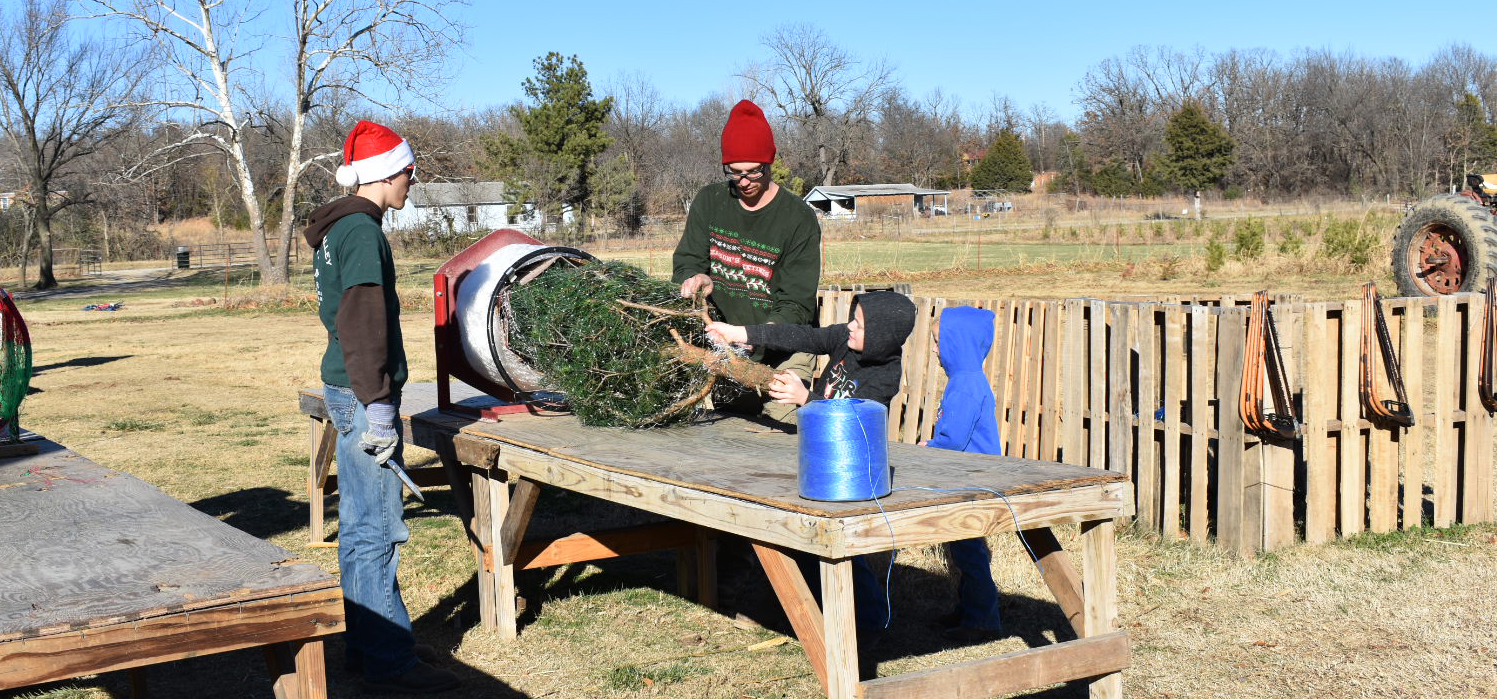 The hard part was done but our fun on the farm wasn't. It was definitely time for a little break so we went into the farm shop for some treats.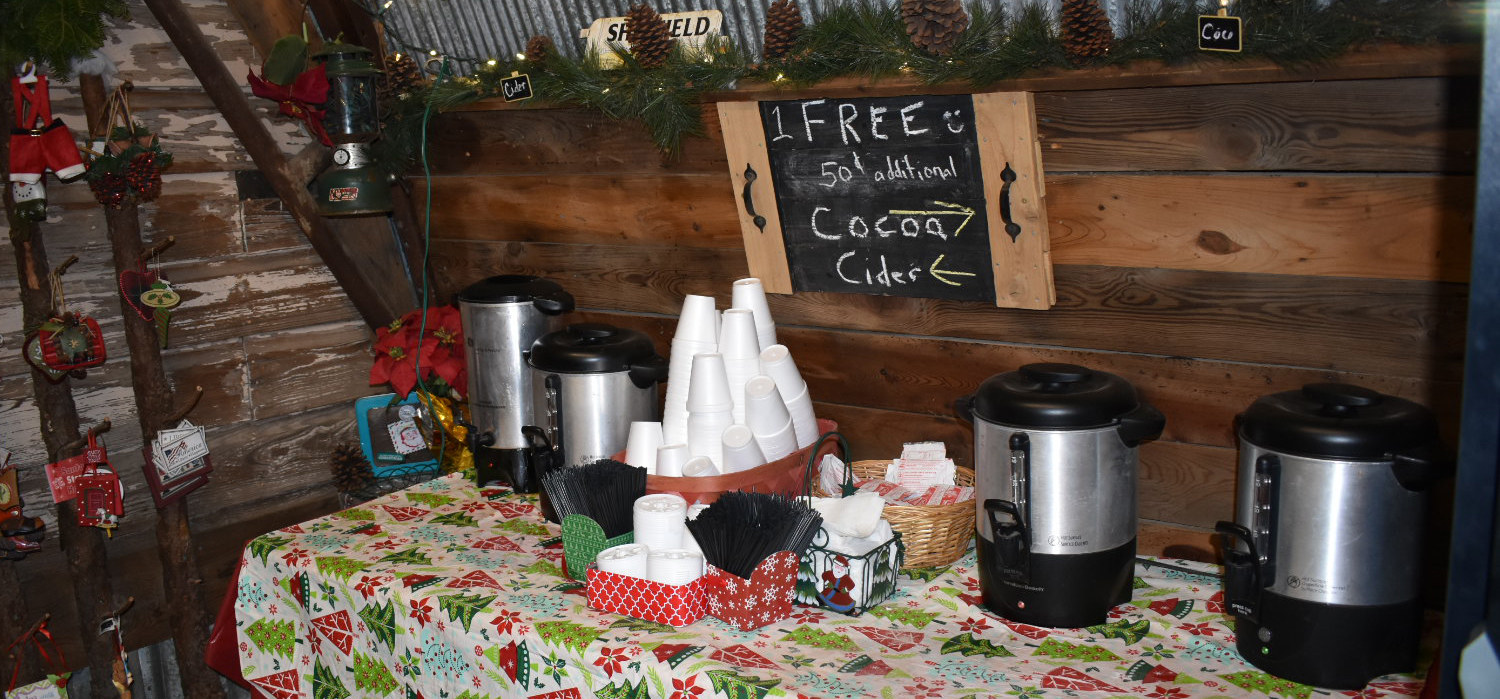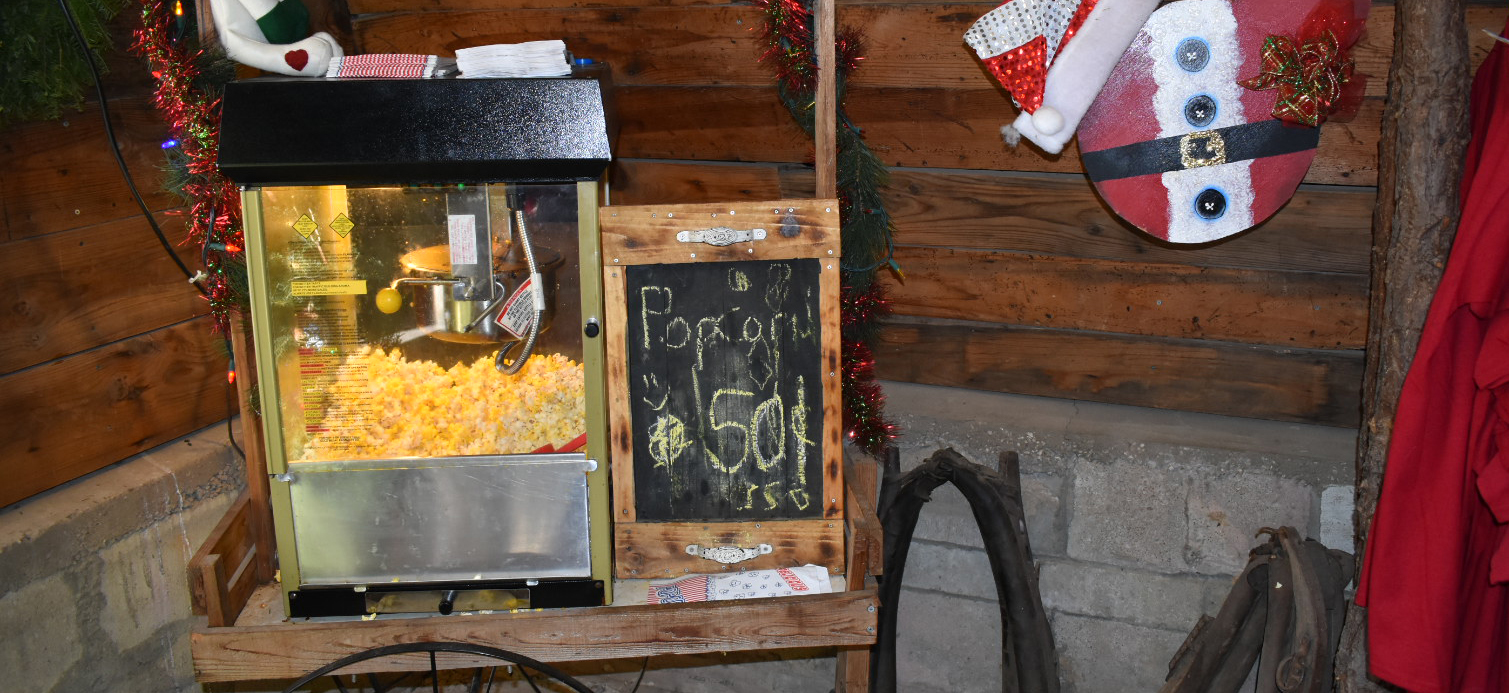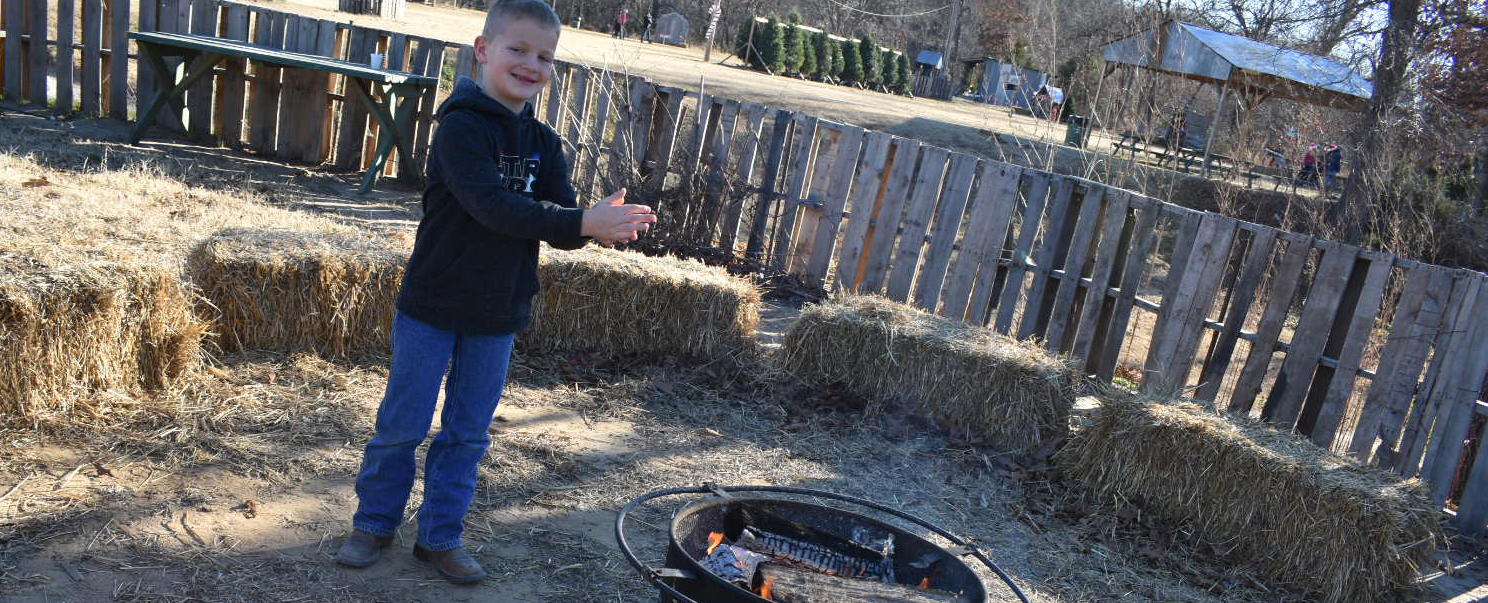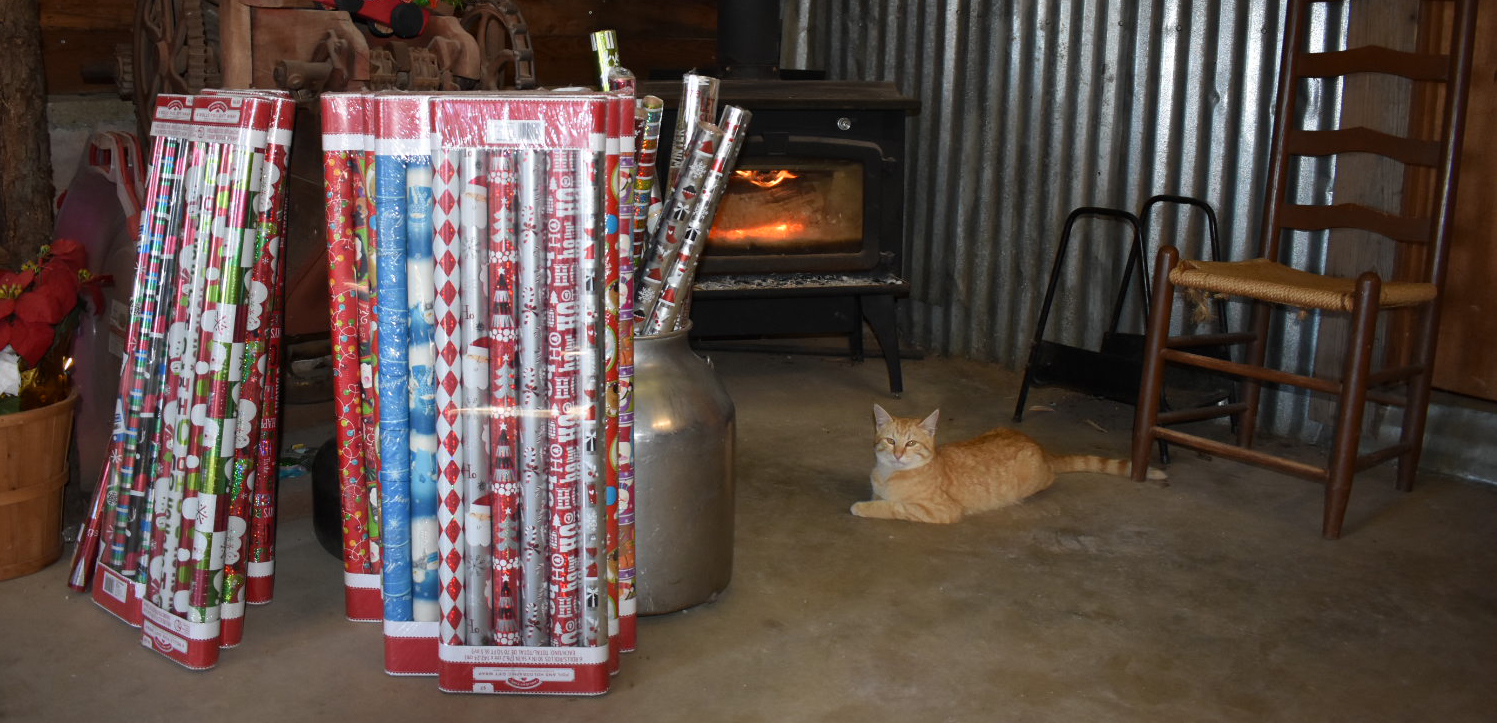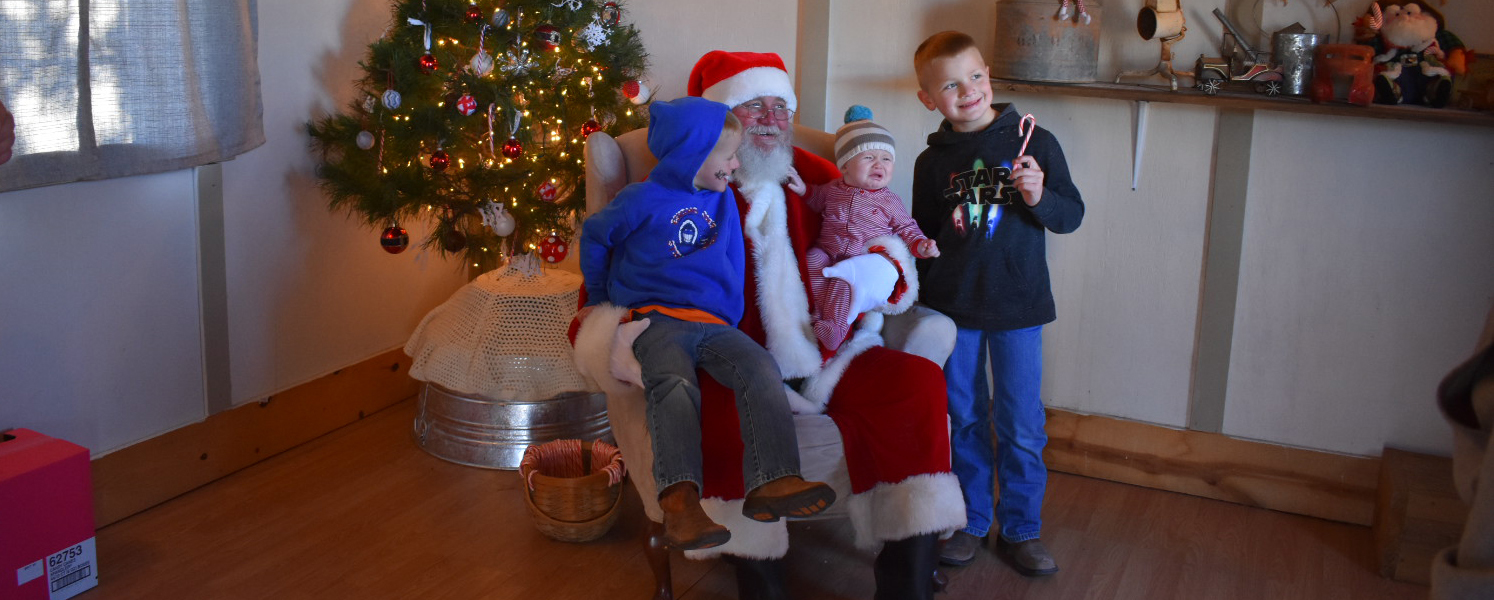 After Santa, we visited the animals, tested out the big slides and let boys run off a bit more energy before it was time to head home. A great way to spend the afternoon, even if there was no snow and the barn didn't have any room for reindeer. You can plan your Christmas spirit adventure by searching the word "Christmas" on the Oklahoma Agritourism website or by clicking here. Merry Christmas!