When I was born, my mother was a member of a well-established group of trail riders. This meant that a good part of my young life was spent exploring nature from the back of a horse. As a toddler, my perch was in front of my mom or grandad, content to be sharing the saddle and soaking up the experience. After a few years, I graduated to my own saddle on top of my very own spotted pony, albeit still tethered to someone's saddle horn by a lead rope. Somewhere around the age of 8, I was unclipped and on my own. I learned independence on these rides and so much more. Hiking and camping are great ways to experience nature. But there's just something about navigating steep ravines, deep creeks, wild animals and weather challenges while trusting a 1000 pound animal to keep you safe. Did you know there are 35 places in Oklahoma that can help you have this same experience? Last week I took advantage of an unseasonably cool August morning to take a ride with one of them in order to give you a little peek into what is waiting for you!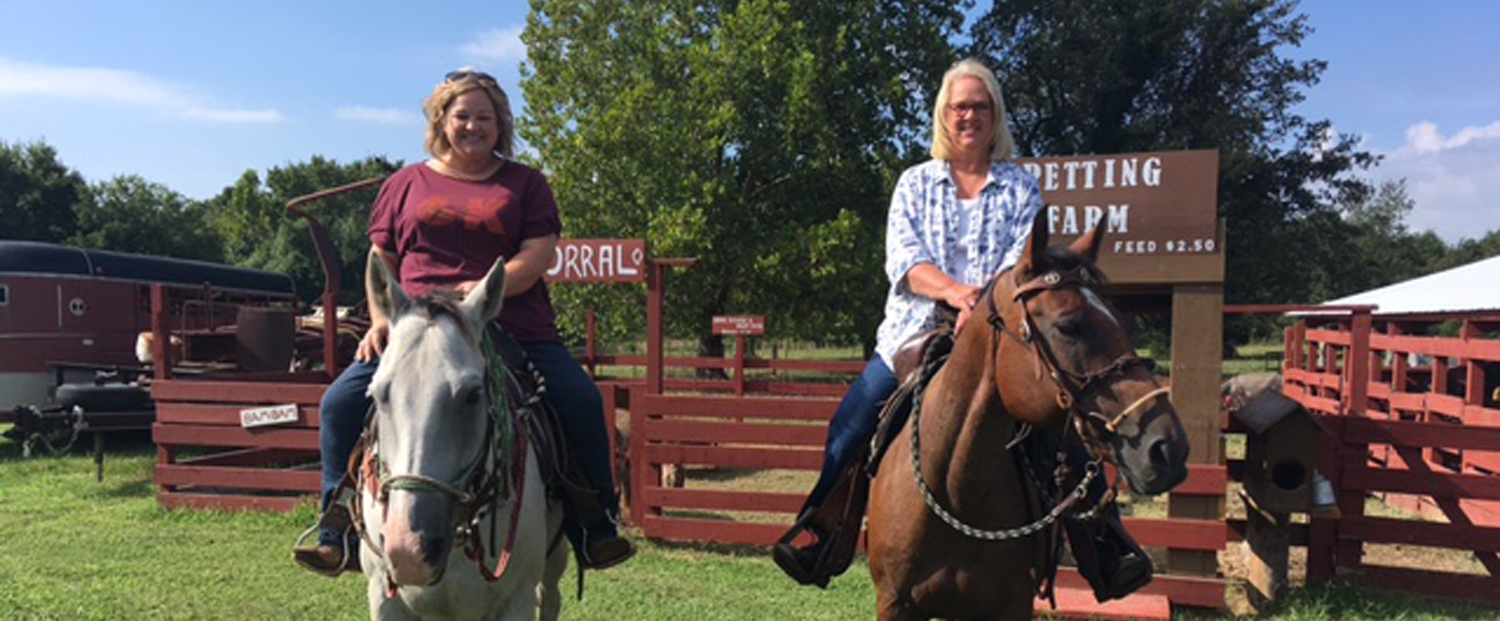 If you have driven over Lake Eufala on Highway 69 recently, you might have noticed a few new signs advertising the Stables at Arrowhead State Park. Our friends at Robbers Cave Stables have recently taken over this eastern Oklahoma trail riding venue and are busy making improvements to the facility and trails. Besides their gracious hospitality and tremendous trail riding experience, Glen and Misty Cook bring with them to Arrowhead their phenomenal string of trail horses. You might not have thought about it before, but not just any horse will do in these situations. They have to be patient enough to keep their place in line and follow the pace of the lead horse, smart enough to pick their way through the rocky trails, fit enough to climb hills and cross creeks, and kind enough to endure riders of any skill level, even the first timers.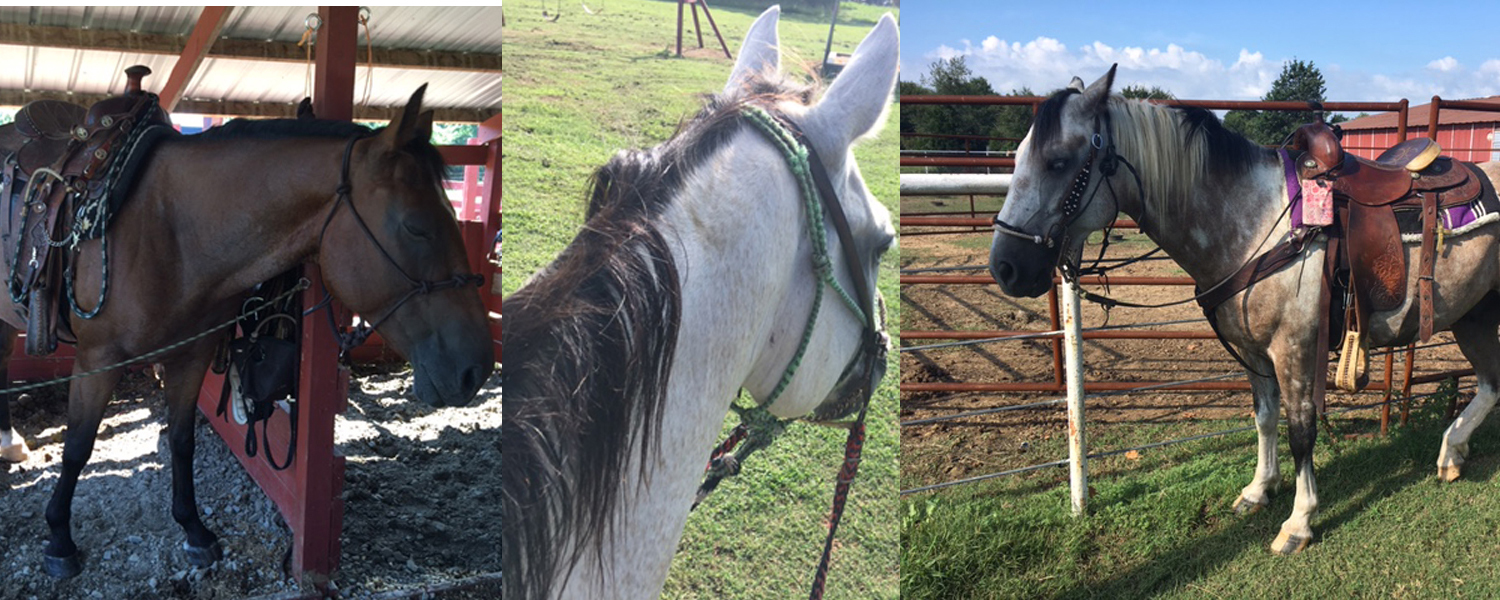 I took a horse named Buck, and yes, this may sound concerning at first but the moniker was given because of his color not his propensity to unseat riders. Now, I thought it would be fun to invite my mom since her trail riding days gave way many years ago to raising a family, keeping me in show horses and then retirement. And let me tell you, she was skeptical! This packaged trail ride complete with horse she had never seen was a far cry from how she grew up. But, because I asked, she was game. Soon after meeting her big, kind gelding Spider Man her doubts began to fade.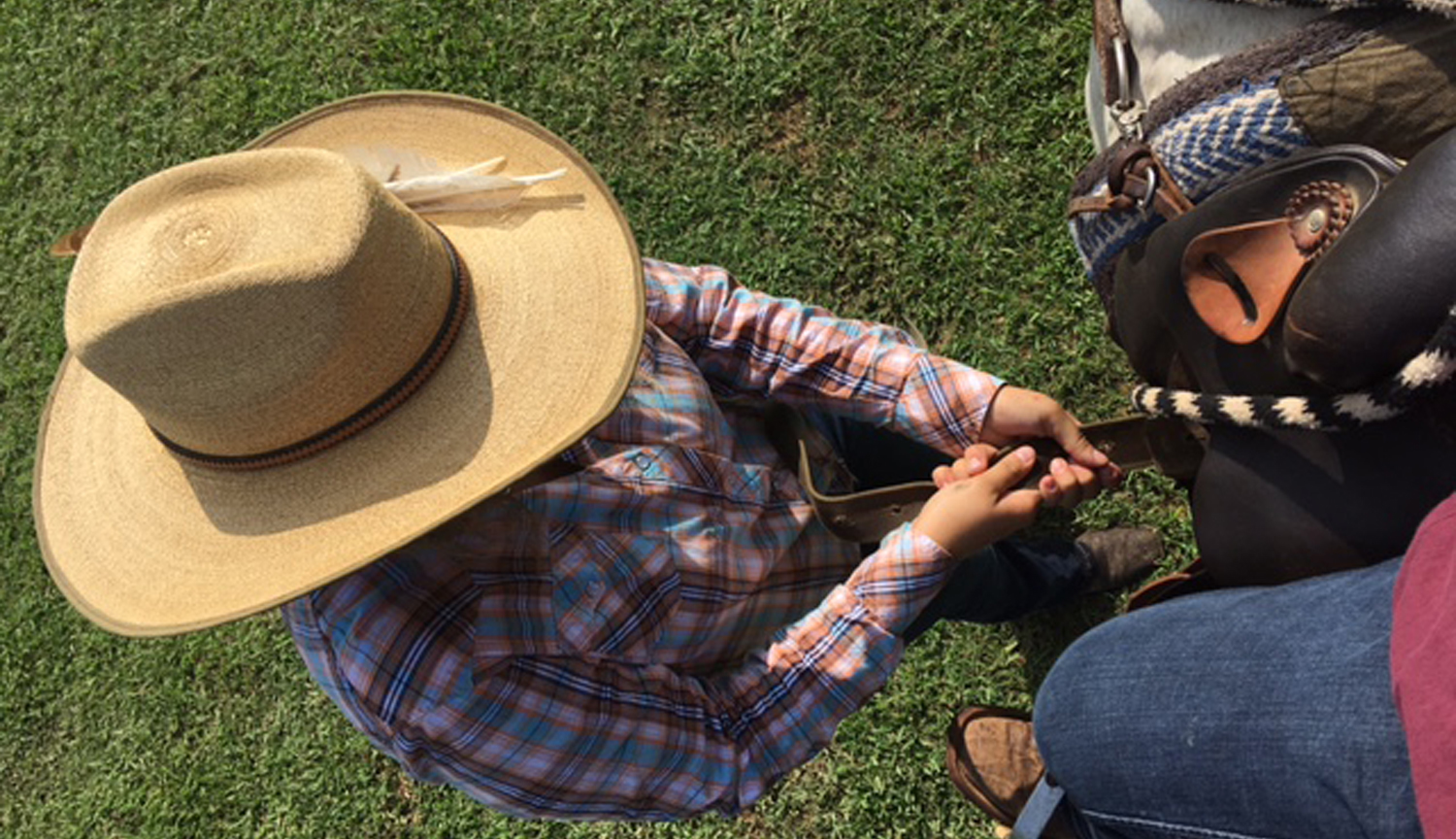 Of course, we could not embark on our adventure without a guide. Enter Katie, a local college student who made the ride so enjoyable with her knowledge of horses and nature and her great conversation. Katie led us out of the stable yard, across the park's blacktop road and we were soon under a canopy of typical Oklahoma Cross Timber.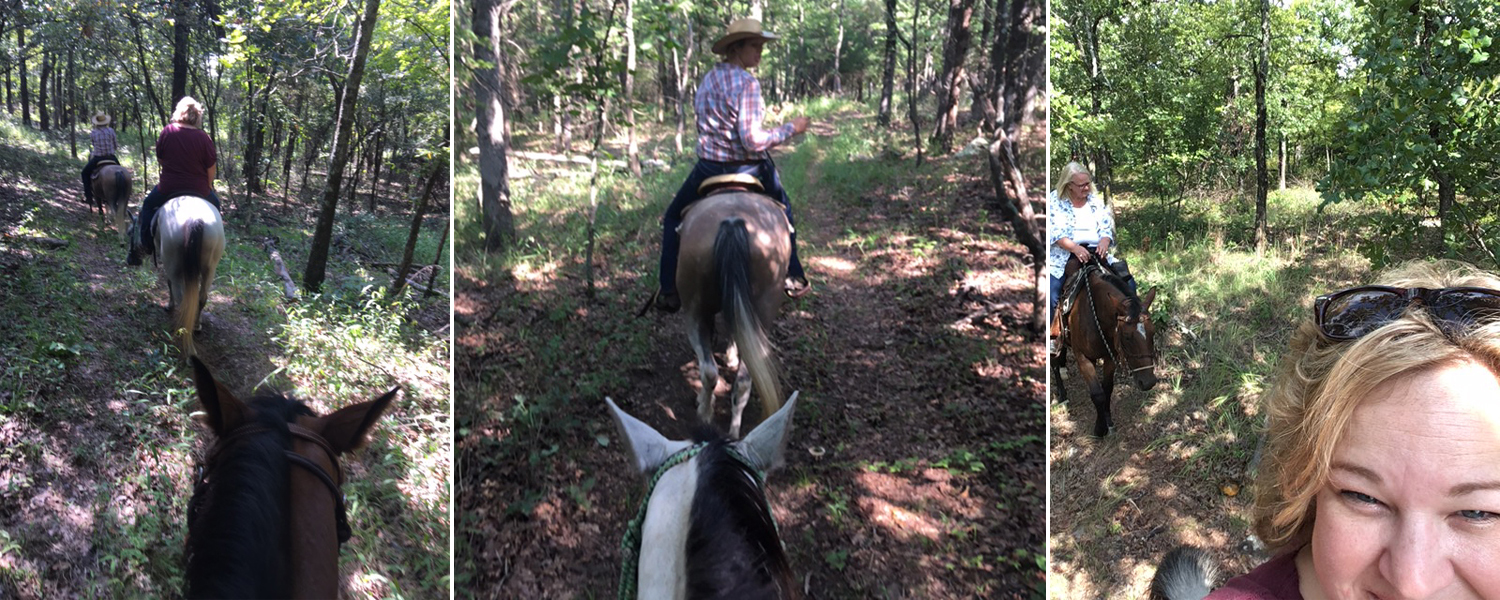 Our adept horses wound their way around the large shelves of rock that jutted out of the landscape and without even realizing it, we were soon atop a substantial hill with a phenomenal view of the lake.

Because of our appreciation of nature, my mom and I are usually pretty good at identifying the flora and fauna that we come across in Oklahoma. The Whitetail Deer, Three-toed Box Turtle and wild turkeys we had no problem with, but the large variety of wildflowers blooming did stump us a bit but that did not diminish our enjoyment of their beauty. Unfortunately, my photos of these great finds turned out bad enough to not include in this post, but I will do better next time.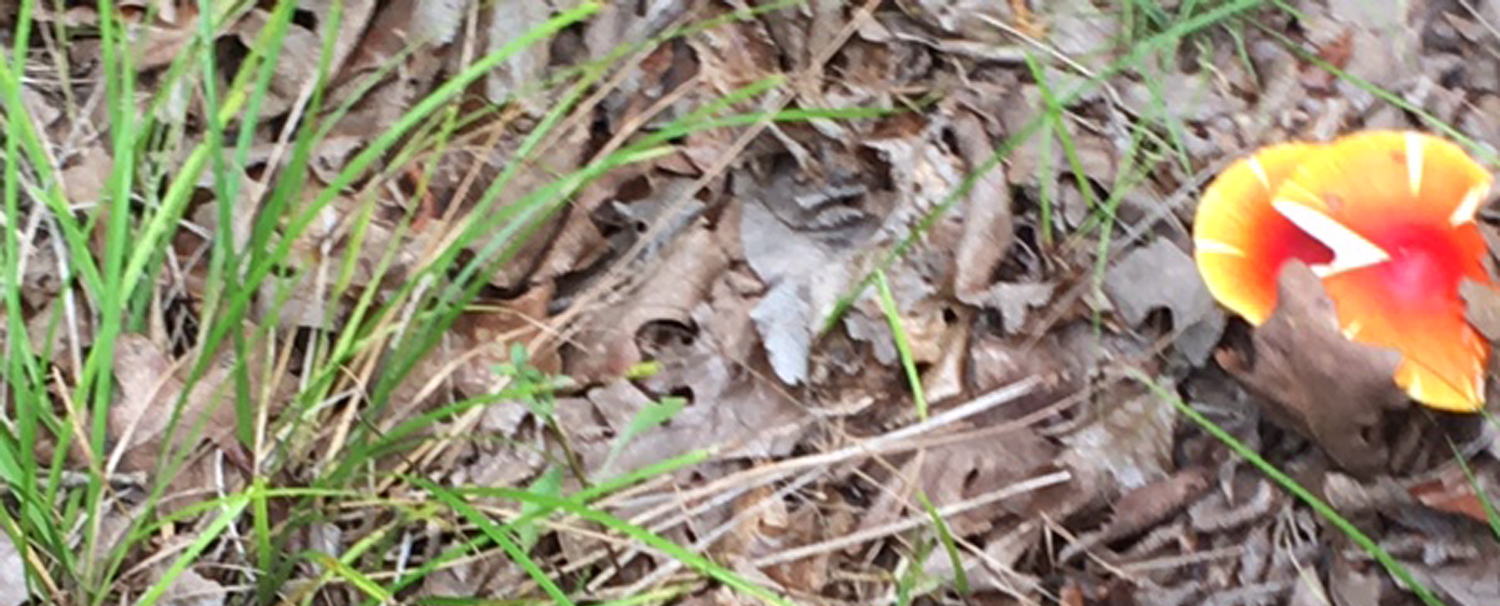 Our morning ride at Arrowhead State Park was a most enjoyable experience, even for my unsure mother who said it was a great way to reminisce about yesterdays. Do yourself a favor and scroll through all the trail riding venues on the Oklahoma Agritourism website by clicking here. Just don't let your apprehension talk you out of giving it a chance. The kind horses at these places will take care of you! Happy trails!