An evening out in the country. A soft breeze rustling the trees. A picturesque rustic barn in the background. Sunflowers standing as tall as you are. Zinnias, Dahlias and Cosmos blooming with mixes of pink, purple, yellow and white. Golden hour beginning with the sunset hitting the field of flowers perfectly. 
Sounds dreamy, right?
What if I told you this place was real and right in the heart of Oklahoma? 
Forget Texas Tulips. Petal Pusher Farms is right here in your backyard. Located in Purcell, Okla. just 40 minutes south of Oklahoma City. Jerí (pronounced like Sarah) and Matt Irby, owners of Petal Pusher Farms, are inviting the public out to their farm to be a part of this dreamy setting. 
But hold on, it gets so much better. Not only do you get to take in the beautiful surroundings at their farm, but you also get to pick your own flowers to take home!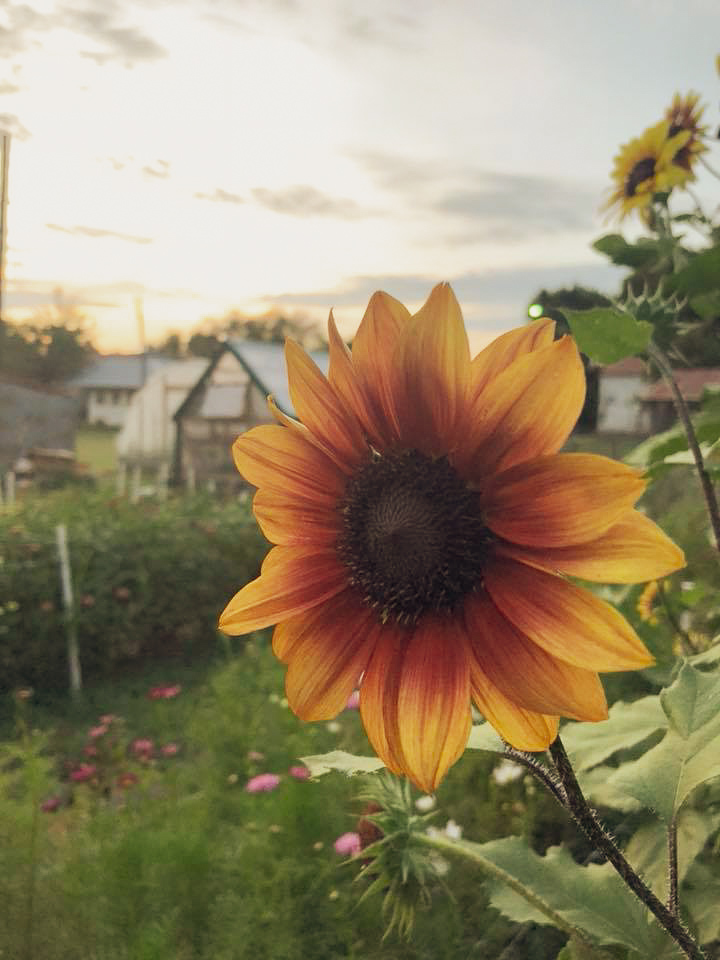 The u-pick flowers experience is normally offered on Saturday mornings, but I attended their first Sunset U-Pick on a Friday evening. I invited my older sister, Whitney, to tag along with me. I knew she would be excited to attend - in the past few years her interest in floriculture has taken off, and I could see her having a side hustle flower farm one day.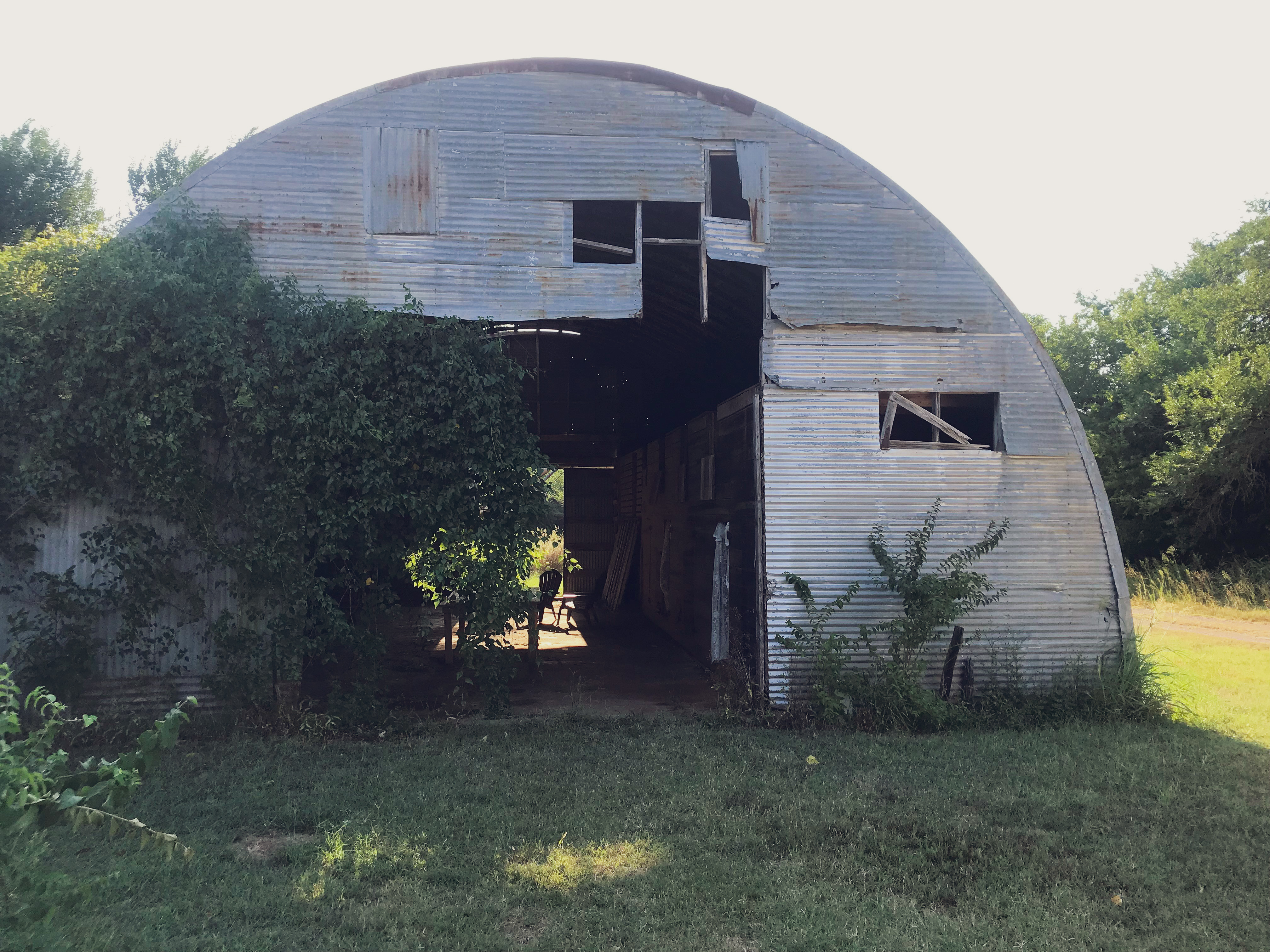 When we arrived, we paid $20 to use a small, green bucket and floral shears. We were told to pick as many flowers as our buckets could hold, and to make sure we were cutting off leaves and extra stems, so our buckets could hold more. So off we went.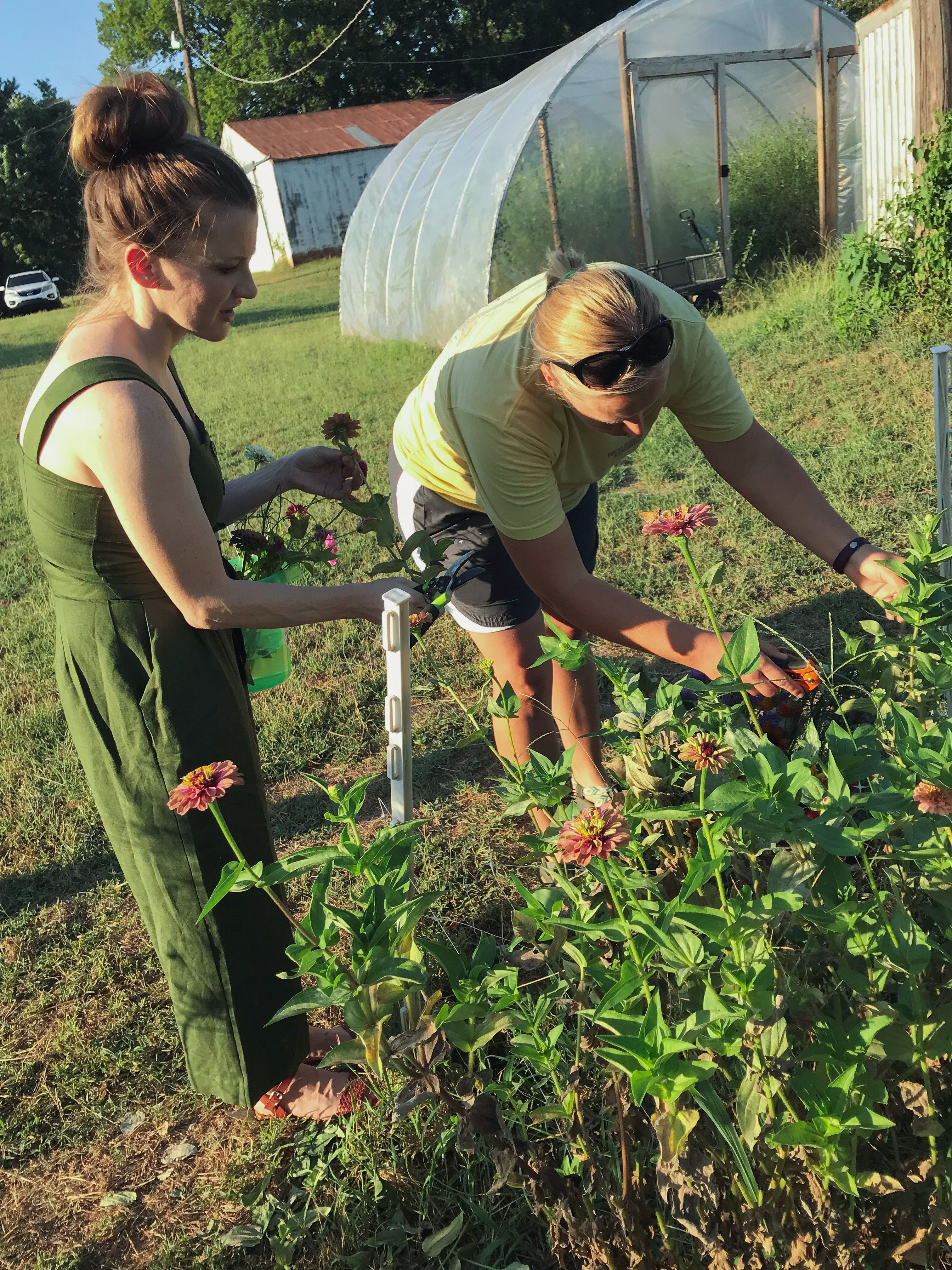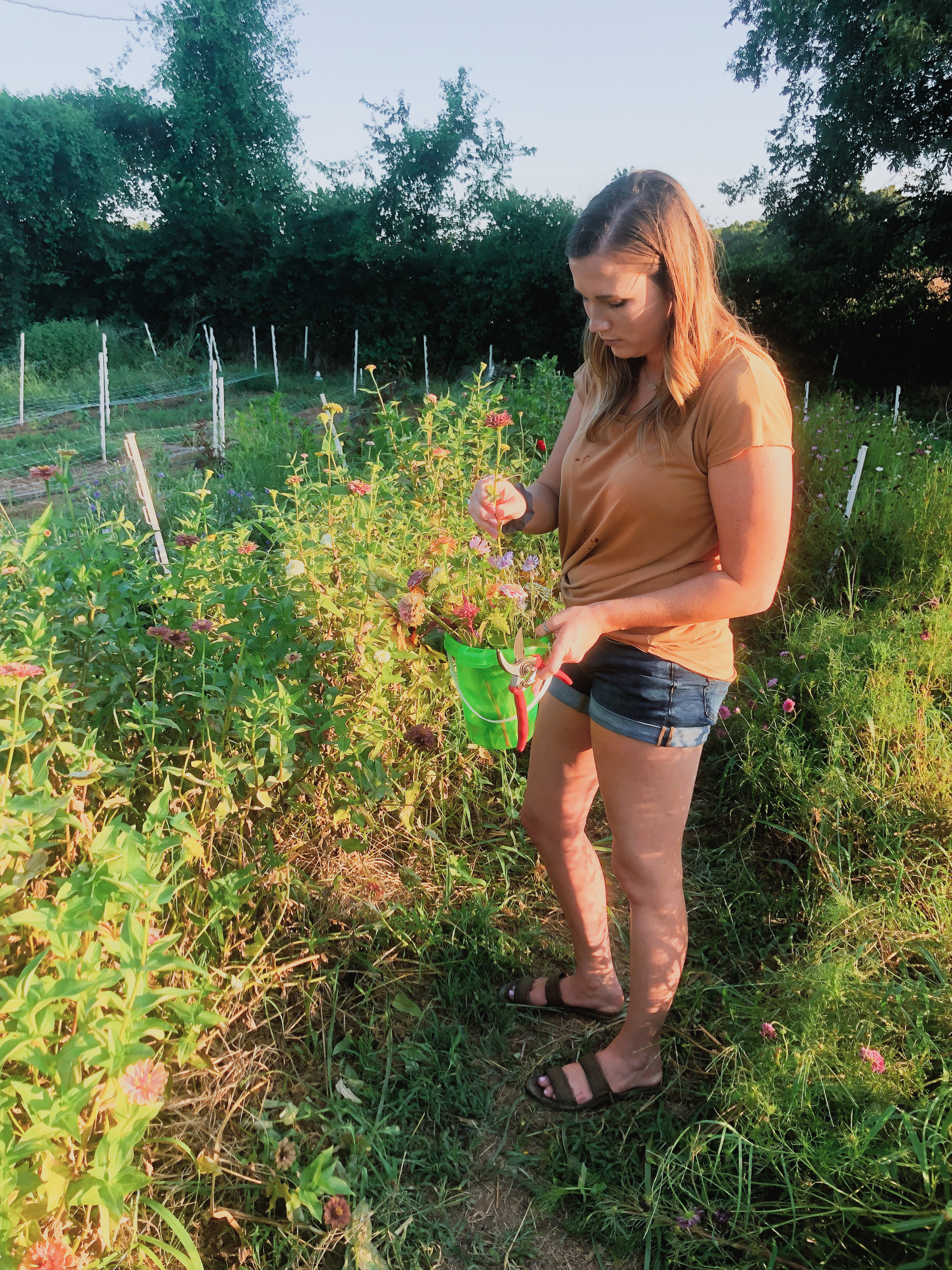 Once we were done picking, we headed back up the hill to hit the final steps. We had to lay all of our flowers on the table and make sure they were pruned. The next step was to find the flower you wanted as the focal point in the middle of your bouquet and then grab one flower at a time to build around it. Whitney tried it herself while I let Jerí arrange mine.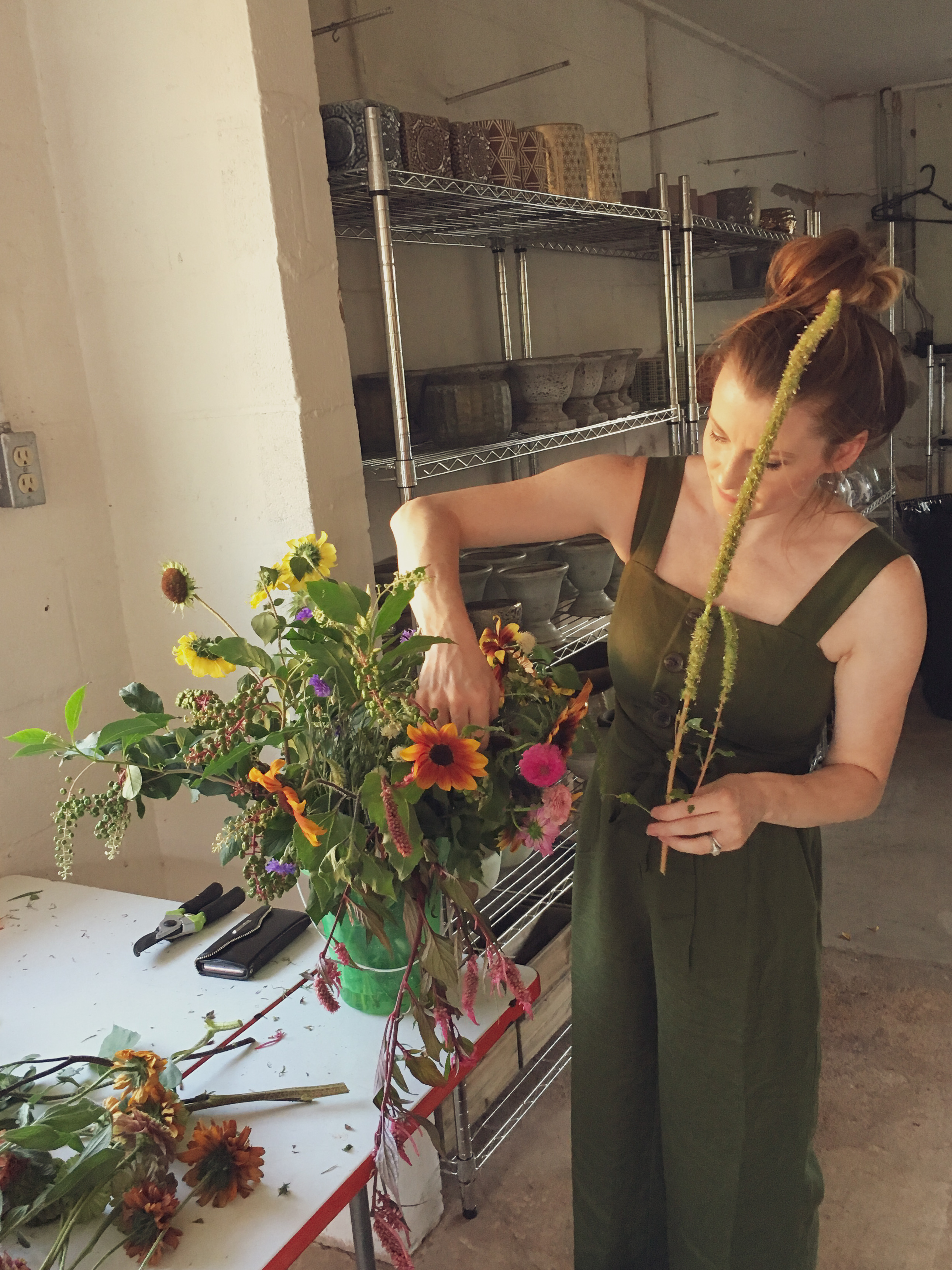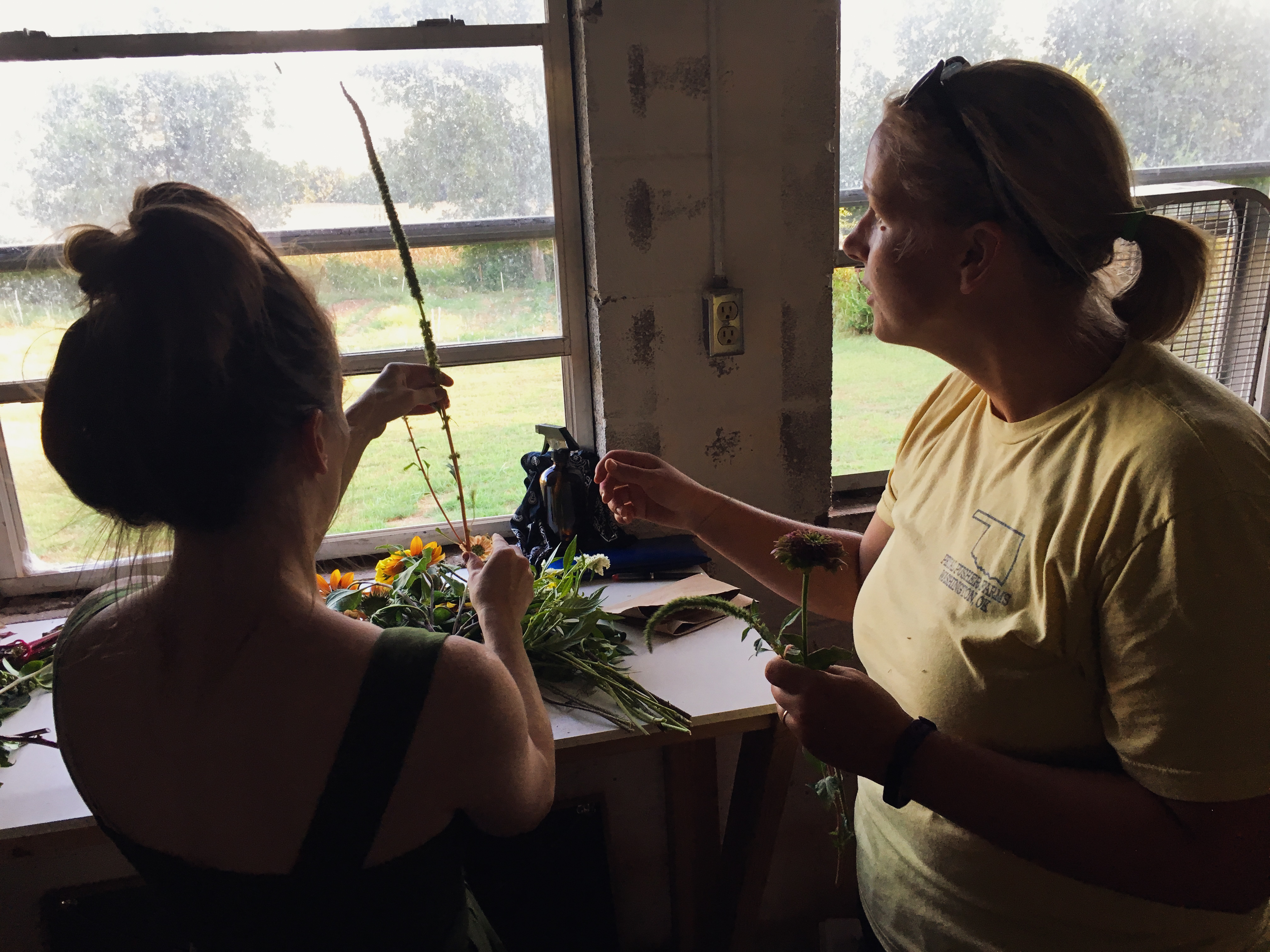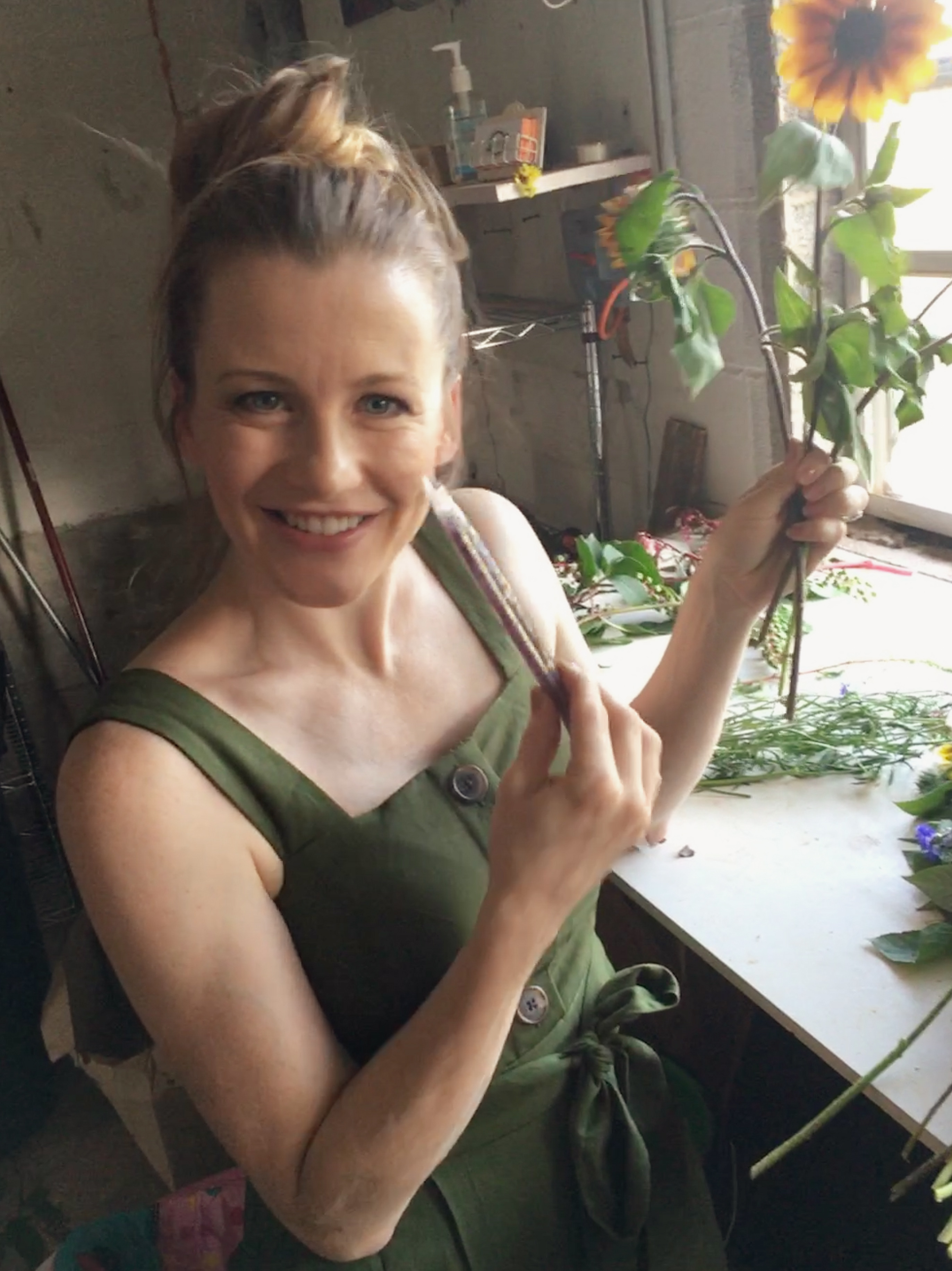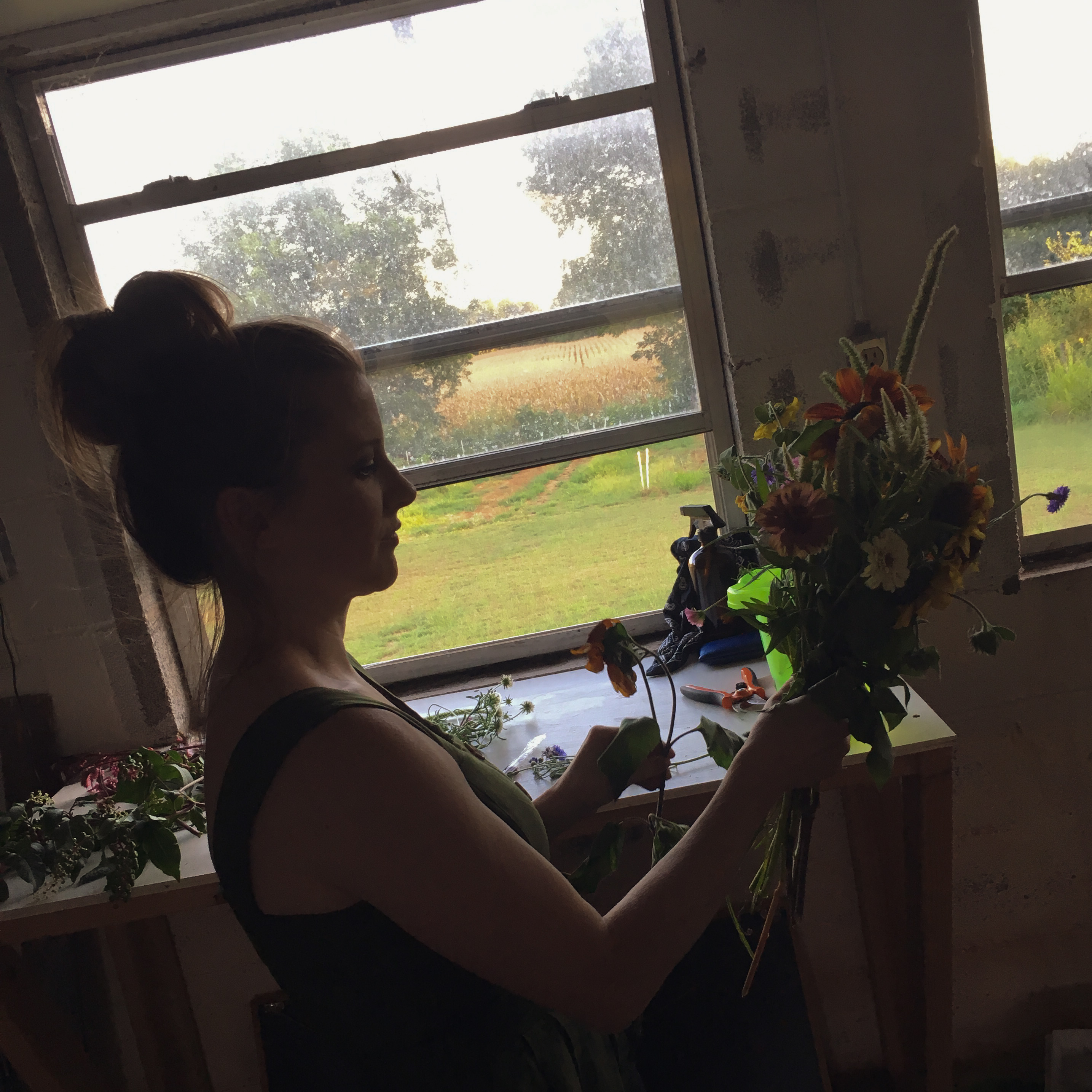 We ended the evening with two beautiful bouquets, a new love for fresh picked flowers and wonderful memories from our sisters' night out.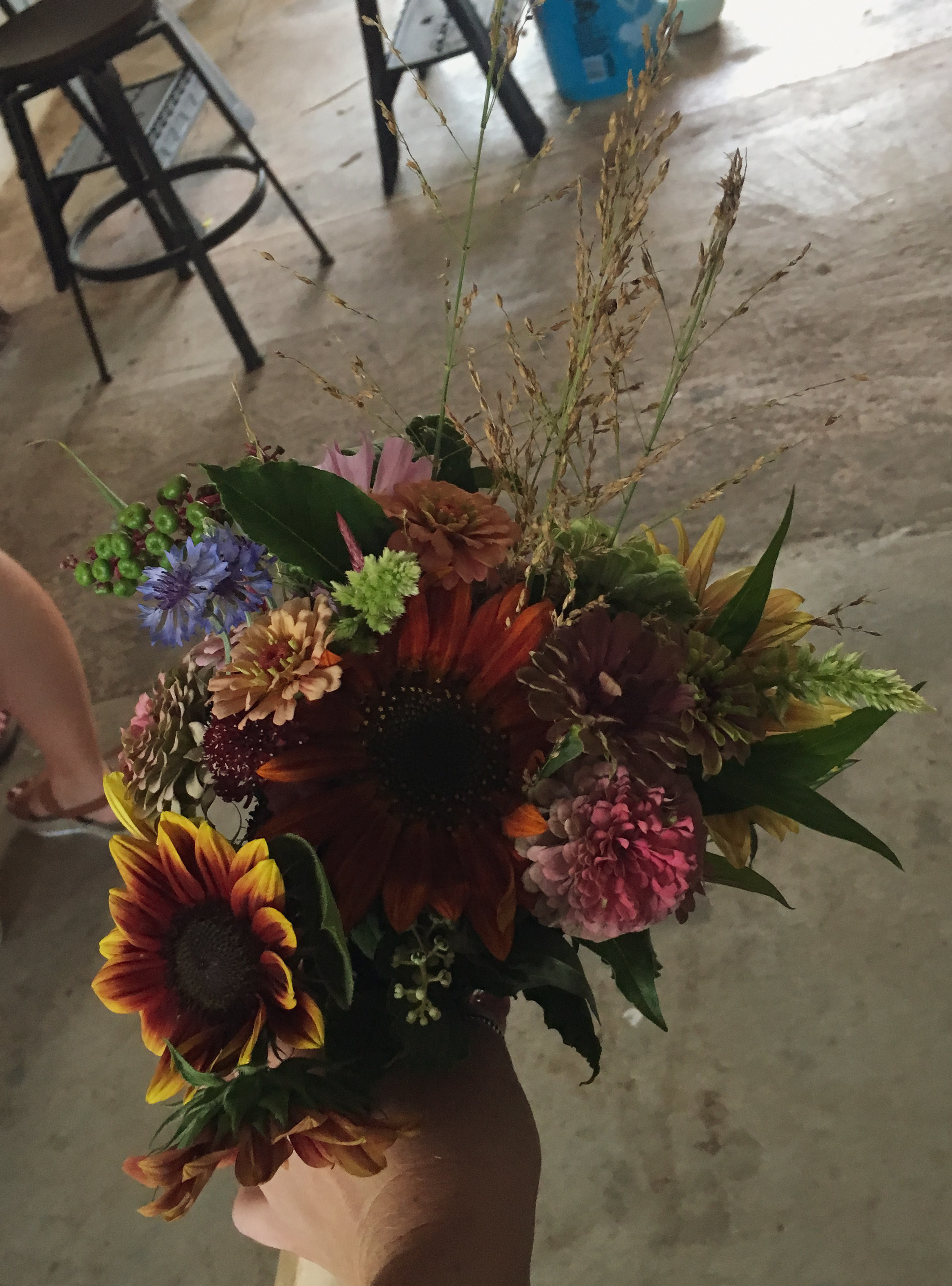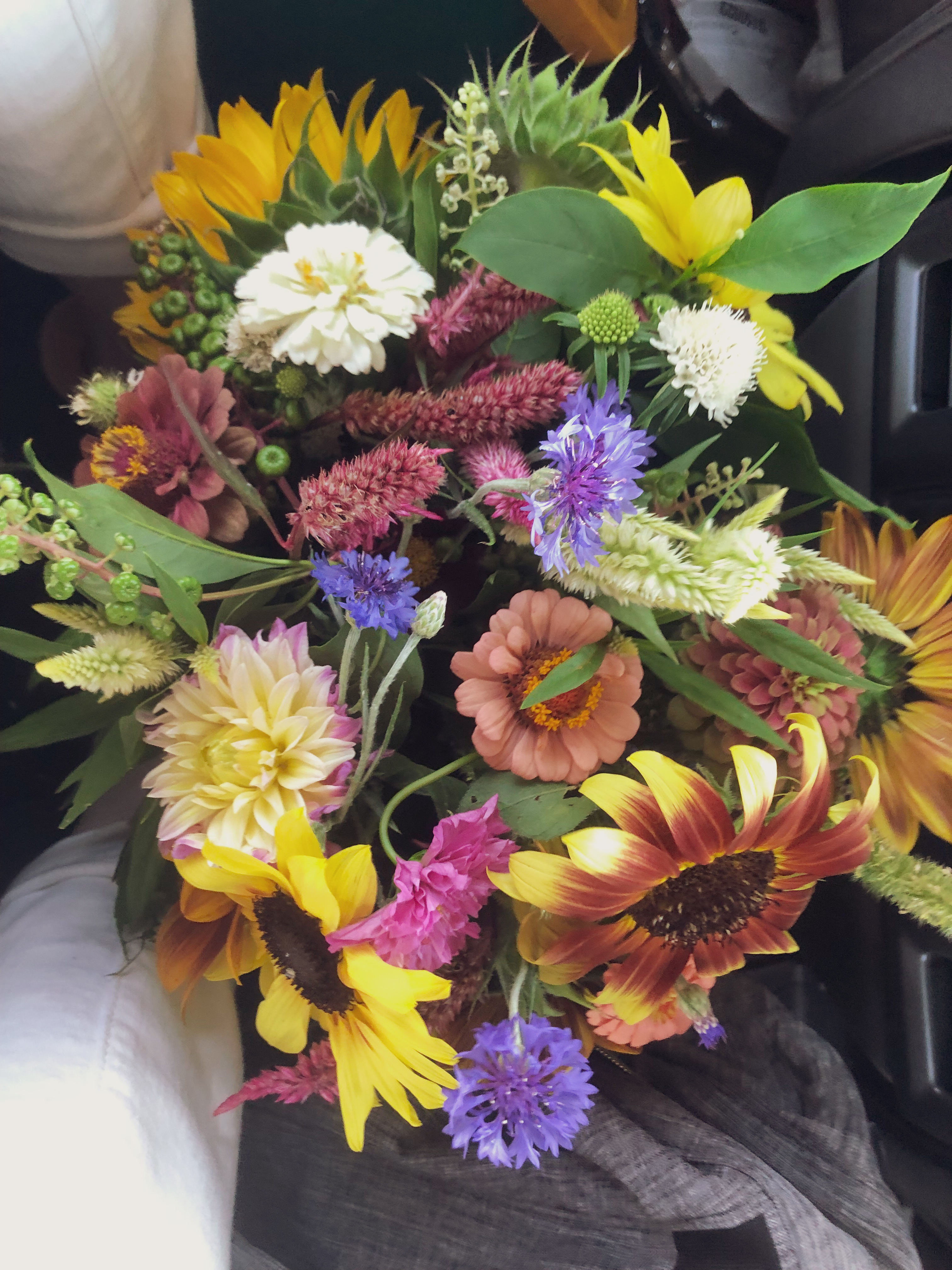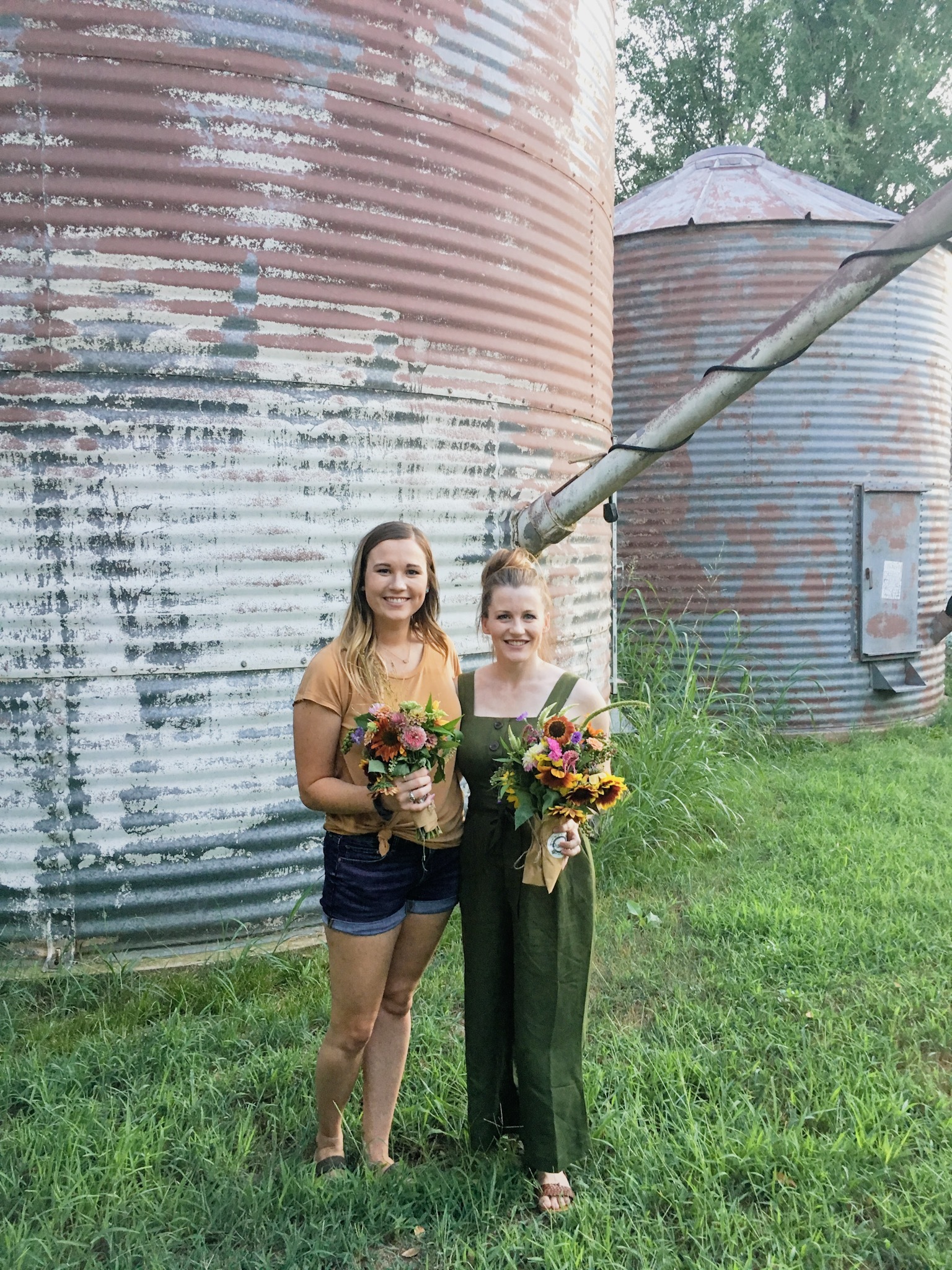 Follow Petal Pushers Farm on Facebook and Instagram to keep up with all their u-pick events. Jerí also mentioned she offers arrangement workshops for $50 which includes a farm tour, cutting of flowers, arrangement supplies and design 101 instructions. 
To find other adventures like this one, check out the Oklahoma Agritourism horticulture category.