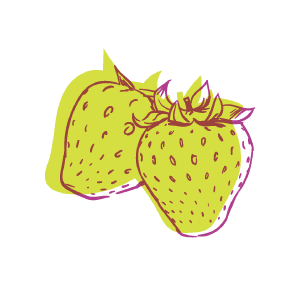 Strawberry
Availability
May through June
Picking Tips
Select firm, fully red berries – strawberries do not continue ripening after picking. Grasp the stem above the berry and pull with a slight twisting motion.
Storage Tips
Syrup Pack – Wash and remove the caps, then place the berries in containers, covering with cold
50 percent simple syrup pack. Leave a 1/2-inch to 1-inch gap between the liquid and the lid. Seal tightly and freeze.
Sugar Pack – Add 3/4 cup of sugar to 1 quart (1 1/3 pound) washed strawberries and mix thoroughly. Stir until most of the sugar is dissolved and let stand for 15 minutes. Place in containers, leaving a 1/2-inch to 1-inch gap under the lid, then seal and freeze. This works for whole, sliced or crushed strawberries.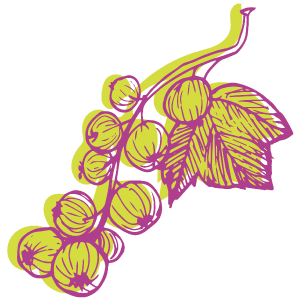 Blueberries
Availability
June through July 
Picking Tips
Place your hand under a bunch of berries and gently rub them with your fingers. The ripe ones will drop into your hand, leaving the unripe ones on the vine.
Storage Tips
If they're to be eaten quickly, just make sure to thoroughly wash the berries first. For freezing, spread the berries out on a tray or cookie sheet, then place them in the freezer – this keeps them from freezing together. After they're frozen, transfer them to a container or bag.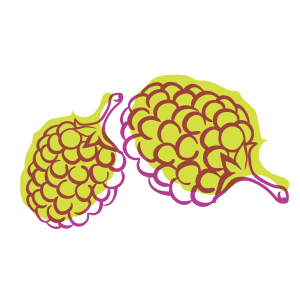 Blackberry
Availability
July through August
Picking Tips
Look for berries that are plump and black. Although shiny berries may appear the most attractive, those that are slightly dull will be the sweetest. All it takes is a gentle tug to pull them from the stem.
Storage Tips
Treat these like blueberries – wash them thoroughly if eating them shortly after picking. Freeze them spread out on a tray or cookie sheet for ease of transfer to a container or bag.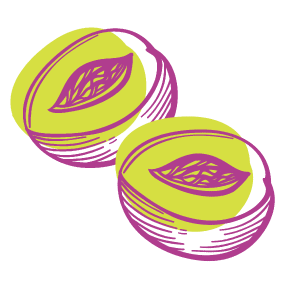 Peaches
Availability
June through October
Picking Tips
Color isn't always a good indicator of ripeness in peaches, as they can be orange, yellow or red depending on variety. Good signs of ripeness are a slight give to the surface when pressed and whether it releases easily from the tree when pulled.
Storage Tips
You can store peaches whole in the refrigerator. They will become softer after picking but won't get any sweeter, so eat, freeze or preserve peaches shortly after picking. 
Making Your Own Jelly is Easy
With some basic kitchen utensils, a little time and some readily available ingredients, you can make your own delicious jellies at home. Here's all you'll need to venture into jelly-making:
A water-bath canner – you can find inexpensive stovetop models or use a cooking kettle, large saucepan or stockpot
Canning jars, with two-piece canning lids 
A jelly bag, or something that will work as one – there are some great ideas online
The process is pretty easy – you'll heat the berries, chop or smash them, and mix them with a few simple ingredients for canning. We recommend you read up on jelly-making before beginning, though – learn about sterilization, equipment, canning basics and even more jelly recipes by visiting the National Center for Home Food Preservation's website, nchfp.uga.edu.